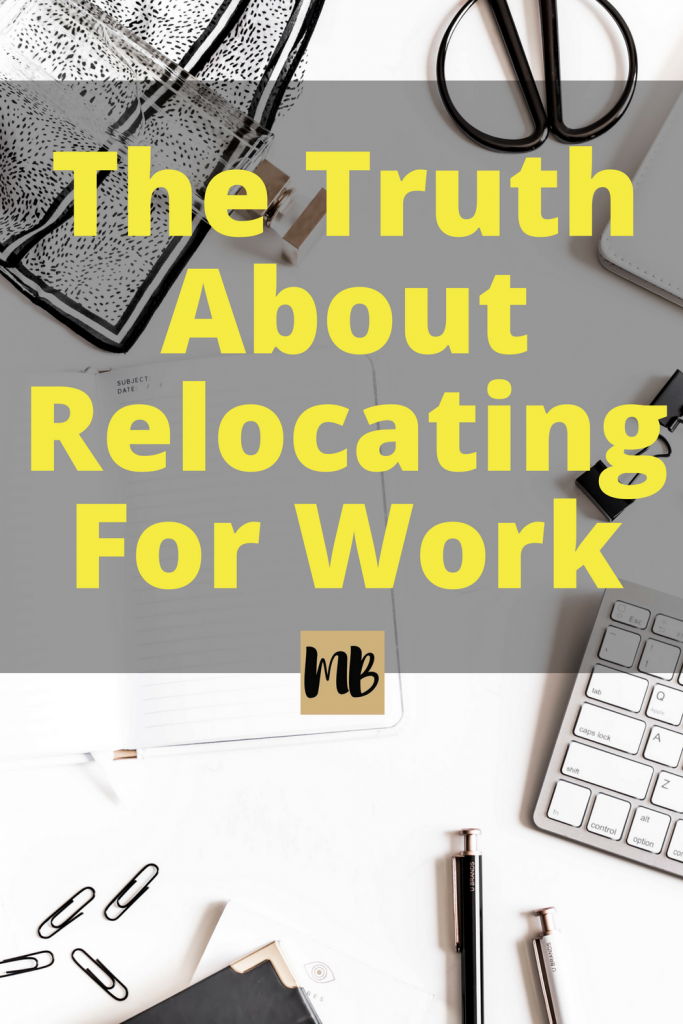 Are you Willing to Relocate?
You know relocation means uprooting your life and moving to a new place but do you know all that comes along with a relocation?
This article provides the cons to relocation that not everyone thinks about.
Relocation Assistance is Great but not Everything
Relocation packages could include the following services:
A dedicated relocation coordinator who helps schedule relocation services.
Paid moving expenses
A rental car
Temporary housing in the new destination
Miscellaneous expense allowance
Among other services..
Not all expenses are accounted for though.
Unplanned Relocation Expenses
A Home That Doesn't Sell
You moved in a rush and didn't have time to adequately prep your home for sale (or the market is down and you cannot sell).
You now have to pay double mortgage and rent for months while your house sits on the market.
You need to be focused on the new job and now you're stressed.
A Partner Who Needs to Find a New Job
Your partner may not be able to find a job that they are happy with or that pays comparably to their old job.
The stress could be a drag on your relationship.
A Higher Cost of Living
Did you realize how expensive the new location would be?
Food, daycare, and entertainment costs add up. Now this higher salary doesn't look as high, when you factor in the cost of living.
Downsizing is hard
Downsizing is hard when you have limited time.
Even if you're moving to a comparably sized home, you likely have to go through all of your things and decide whether to bring it or sell it.
It's stressful.
Frequent travel to previous locations
Do you have friends and family in the other location?
Budget for weddings, holiday travel, and family events.
Plane tickets can get expensive depending on the size of your family and how often you travel.
The Truth About A Company Relocation Package
It can cost the company tens of thousands of dollars to relocate you across the country and you would owe that money back should you break the relocation contract.
It's important for employees to realize what they are signing up for when they accept a relocation package.
If you decide your new job is not a great fit, you're stuck.
Relocation is kind of like debt that goes away after the terms of the contracts are fulfilled.
Can You Get Out of a Relocation Contract?
You have some options if you wish to get out of a relocation contract:
You can negotiate with your HR department to only pay pro rata. Meaning if you worked for half the time required in the contract, you only have to pay back 50%.
You can negotiate with your new company (if you have another job offer) to pay back your previous company with a large signing bonus.
You can pay the full amount.
Skipping out on the contract is not an option for anyone and many companies with likely much greater resources than you will sue to get that money back.
You have a fourth option though.
Deal with the stress and finish out the contract.
For this reason, it is very important to carefully consider the decision to relocate.
Relocation Meaning
Relocating for a job is more than just packing up and starting a job in a new place.
It can be less complicated if your life is less complicated (single, renting, etc.) but it's still stressful.
Have you relocated for a job? If you haven't, would you ever consider it?

Latest posts by Millennial Boss
(see all)