We've been told to always negotiate our salaries but it doesn't always work.
Here is why a salary negotiation might fail.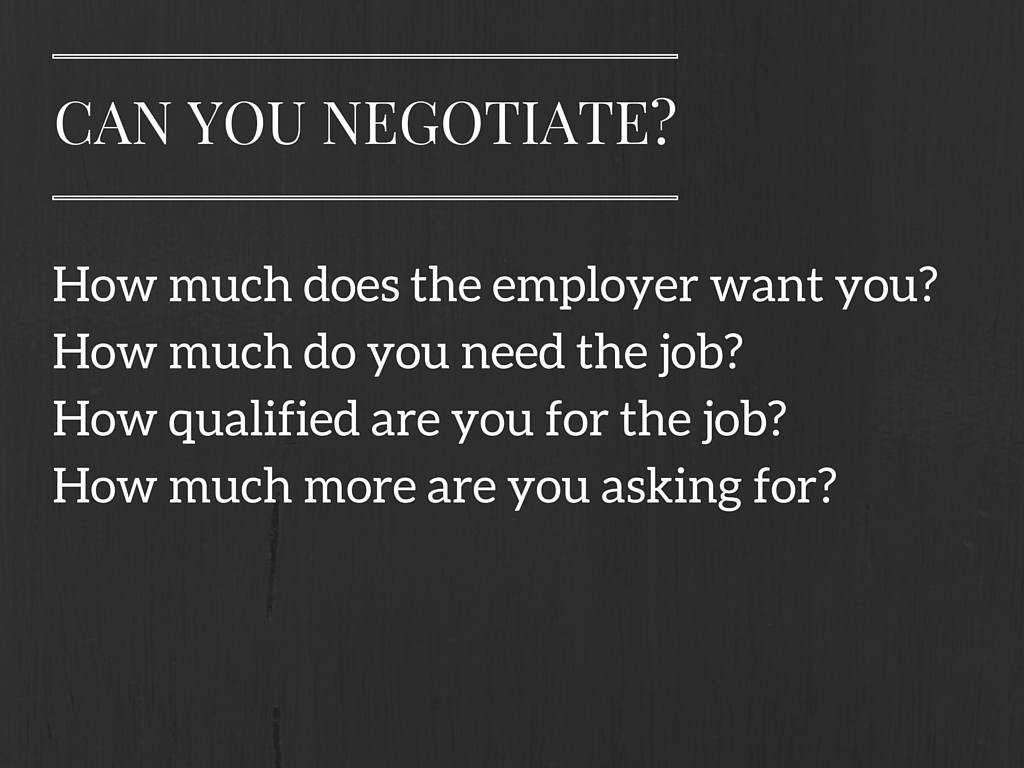 Your Don't Meet The Criteria for a Successful Negotiation
Consider the following:
How much does the employer want you? (HIGH is good)
How much do you need the job? (LOW is good)
How qualified are you for the job? (HIGH is good)
How much more are you asking for? (LOW is good)
If you don't meet at least three out of four the criteria, it might not be a good idea to negotiate your salary.
Negotiation your salary is always a risk.
The Employer Withdrew the Offer
This happens to some people who negotiate their salary.
The employer might provide you a counter-offer or they might walk away.
Do not negotiate if you're not prepared to walk away or lose the job!
Additional tips for salary negotiation:
Harvard Business School has a great article on salary negotiation that discusses everything from timing your offers (which is very important!) to connecting with your recruiter on a personal level to get what you want.
Related: How to Negotiate Your Salary Successfully
Readers, have you ever had an employer walk away from an offer?


Julie paid off nearly $100k of debt and is on her way to financial independence. She hosts a
Podcast
and is obsessed with tracking her money saved via the free app
Personal Capital
(although she won't tell you what it is). She loves her dog and drinks iced coffee year round. She also is the creator of
The Side Hustle Course
where she teaches people how to sell printables on Etsy and blog.

Latest posts by Millennial Boss