Cody manages a blog as well as a disc golf company. He shares with us his plan to reach FI and the amazing skills he's learnt by building his two businesses. And he's soon going to quit his job!
Do you have an epic side hustle or debt payoff story to share with us? We'd Love to Interview You for Millennial Boss.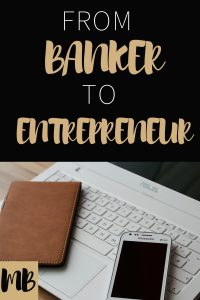 1. Please tell us a little about yourself in a few sentences.
Hey millennial bosses! My name is Cody Berman. I'm a 22-year-old entrepreneur in hot pursuit of financial independence. I own the personal finance blog Fly to FI and co-founded disc golf company, Arsenal Discs. Fly to FI is a blog focused on financial independence, self-fulfillment, and life optimization. Arsenal discs manufactures premium flying discs for the sport of disc golf. I'm constantly trying my hand at new ventures and I don't plan on stopping anytime soon.
2. What did you do before you started your own business? If you are still employed full-time, please share a little but about what you do in your day job.
I co-founded Arsenal Discs during my junior year in college and started Fly to FI during my 5-month vacation in Australia directly after my college graduation.
https://flytofi.com/australia-my-5-month-adventure/
I currently work a nine-to-five banking job, but I plan to leave the traditional work force in a year and go full-blown entrepreneur.
3. Who were some influencers in your decision to be an entrepreneur?
My parents were both huge influences. They constantly pushed me to become a better version of myself. Their teachings of saving and frugality allowed me to create a gap between my income and spending, ultimately allowing me to take risks and create opportunities.
Tim Ferriss was also extremely influential in my entrepreneurial journey. It wasn't until I read The 4-Hour Work Week that I realized I didn't have to trade my time for money on a linear basis. I could build businesses and systems that would pay me and perpetuity.
4. How did you prepare to take the leap both financially and in your business? Please reference what you saved, if you learned new skills, if you moved, etc.
Arsenal Discs was funded mostly through personal savings between my business partner and myself. We took a small family loan (with interest) to cover the rest. Fly to FI cost less than $100 to start and I spend less than $20 each month to maintain it. I do all of the work myself.
My current savings rate is around 85%, which grants me tremendous flexibility to pursue new ventures. I'm not making a million dollars, I'm just very intentional with my spending.
I have learned so many new skills by starting both of these ventures. If I have one piece of advice for an aspiring entrepreneur, it's JUST DO IT!
I have learned more in my businesses than I did in all my years of schools. Here are some of the skills and information I've picked up: website building, marketing, social media, SEO, engineering, product development, public speaking, customer relations, injection molding, affiliate marketing, email newsletters, video and image editing and creation, and so much more!
Related posts:
5. If you quit your job, were you already making money on the side before you decided to quit your job? Tell us about that. If you are still working full-time, what would make you leave your job?
I have not quit my job yet, but like I mentioned before I'll be gone by July 2019. I'm already making money from my businesses and the sky is the limit.
6. Who else works on your business with you? Did you hire anyone to help? When did you decide to bring that person on and how did you find them?
Fly to FI is 100% owned and managed by me.
I am a 50% owner in Arsenal Discs. I co-founded the company with my friend, Jim. I had a background in finance and marketing and he was an expert in mechanical engineering. We make an awesome team and certainly complement each other's weaknesses.
7. Can you share any financial details about your business?
I've made just over $1,000 from Fly to FI in my 3.5 months of blogging.
Arsenal Discs has done ~$25,000 in sales, but we put $40,000 into the company. We expect to break even by the end of 2018.
Related posts:
8. What was your worst day so far as an entrepreneur and what was your best day? What happened on those days?
The worst day was certainly when we first received our discs from the manufacturer and they were deformed and overweight. We were absolutely devastated.
Conversely, the best day was when we laid hands on our first perfect batch of discs. Working for nearly a year on a product and finally having it in your hands is the best feeling.
9. What is one small "trick" or piece of advice that you have learned about reaching customers or making sales? Please be specific and provide something actionable for us.
At the end of the day, your customers are just people. Don't try to market your product or service to them like a robot. Be genuine, form relationships, and the sales will come.
10. Give us two truths and a lie about yourself so we can get to know you better personally!
I play the ukulele, I used to be a rapper, I've been in a TV commercial
Have you started your own business? Share it with us below.
We're looking to feature entrepreneurs or those who have paid off debt. Sign up here to Get Featured on Millennial Boss Feature Friday.