Have you ever filled out an online survey for fun?
From "Which Disney princess are you?" to "What is your spirit animal?" I've done them all.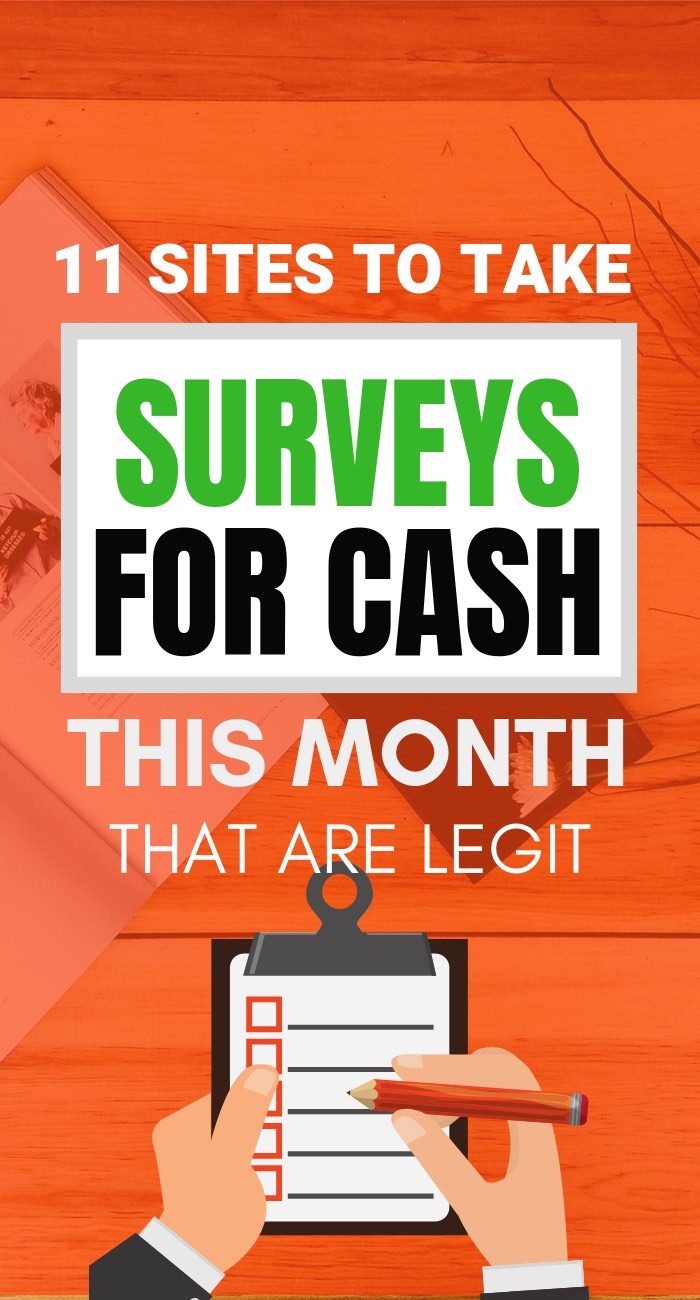 There are online surveys for pretty much everything. Research and marketing departments often use surveys as a way to collect data on people's opinions and feelings on various topics. This is good news for you because it means there are tons of opportunities to get paid to take surveys.
Best of all, you can often take these surveys online in your pajamas, which makes it a convenient and easy way to make some extra money.
You can earn gift cards, real money, and other rewards just from watching videos or answering a few questions on your phone. You can answer these surveys when you're sitting in a waiting room, when you're bored watching TV on your couch, or pretty much any time of the day!
In this post I share my top 11 legitimate survey companies I recommend using to earn some extra cash. The good news is that I've vetted each survey company myself so that you can be sure each company listed below actually pays out real money and doesn't run scams.
Earn Gift Cards with this Survey Site
Swagbucks is definitely my favorite survey company and they pay out over 7,000 gift cards per day, which means they're one of the most popular survey companies on the market.
You can get paid to watch videos, take surveys and online shop.
They also have a mobile app which makes it super convenient.
You can watch a video whenever you have a free second in your day.
You earn points and then can redeem your points for all different kinds of gift cards such as Amazon gift cards, Starbucks gift cards, etc.
Sign up here for Swagbucks and get $5 FREE.
I reached out to a teacher I knew to find out how they made money on Swagbucks:
They shared that they made $275 worth of gift cards last year! That's quite a bit of money just from taking surveys.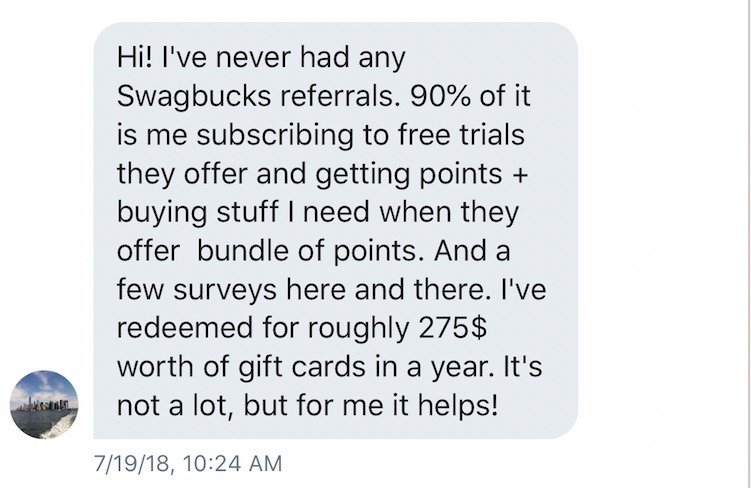 Sign up here for Swagbucks and get $5 FREE.
Legitimate Survey Companies That Pay
Along with Swagbucks, there are tons of other survey companies that pay you for taking surveys.
Panda Research is another good one.
They paid out over 2 million dollars in rewards to users so far.
Every survey takes 10-15 minutes.
It's easy money and every little bit adds up.
Sign up here for Panda Research
This survey company is really cool because your answers can influence important decision makers in government, corporations, and non-profit organizations.
That's pretty cool that you can help shape policies, products, and services just by taking surveys.
I recommend signing up for Harris Poll Online.
Sign up here for Harris Poll Online.
I LOVE Survey Junkie!
Getting paid to share your opinion is awesome and Survey Junkie is legit.
They have over 3 million members so far, which makes them one of the most popular survey companies out there.
Sign up here for Survey Junkie.
Earn Free Gift Cards for Surveys
EarningStation is another one where you can earn gift cards.
You can earn these gift cards through surveys or discount shopping offers.
It's pretty fun to use and another easy one that you can do when you have a free minute or two.
Sign up here for EarningStation.
E-Poll pays you to express opinions on a variety of issues affecting daily life. This survey company is particular fun to use because sometimes you even forget that you're taking a survey at all – you're simply sharing your opinion on a common issue or topic that is likely relevant to you!
You can share your opinion through interactive surveys and earn reward points that can be cached in for gift cards.
I readily share my opinion so might as well get something for it!
Sign up here for E-Poll.
You get paid to fill out surveys from globally trusted and recognized brands with Global Test Market.
Market Research firms use the information from these surveys to help inform consumer behavior, which makes it extra neat since you can know that your feedback and opinions on different products and services is actually making a difference in how companies market their products and services to the general public.
Sign up here for Global Test Market.
This is another good survey company but they are looking for guys only.
Guys, I recommend you sign up for Toluna and start earning.
Sign up here for Toluna USA.
Best Survey Sites for Your Free Time
Earn extra cash with this one by filling out online surveys.
Surveys are mindless things you can do whenever you have a free minute.
Check out SurveyDownline and see if it works for you.
Sign up here for SurveyDownline.
Benefits of Using Legitimate Survey Companies
It's no secret that one of the best ways to increase your annual income is to earn money in a variety of ways.
Fortunately, because of the rise in popularity of survey sites, you can easily earn extra income through taking surveys from the comfort of your own home.
Whether you use one or more of the survey companies listed above, you can be sure that each company is legit and that you can earn real money through using them.
What survey companies do you recommend?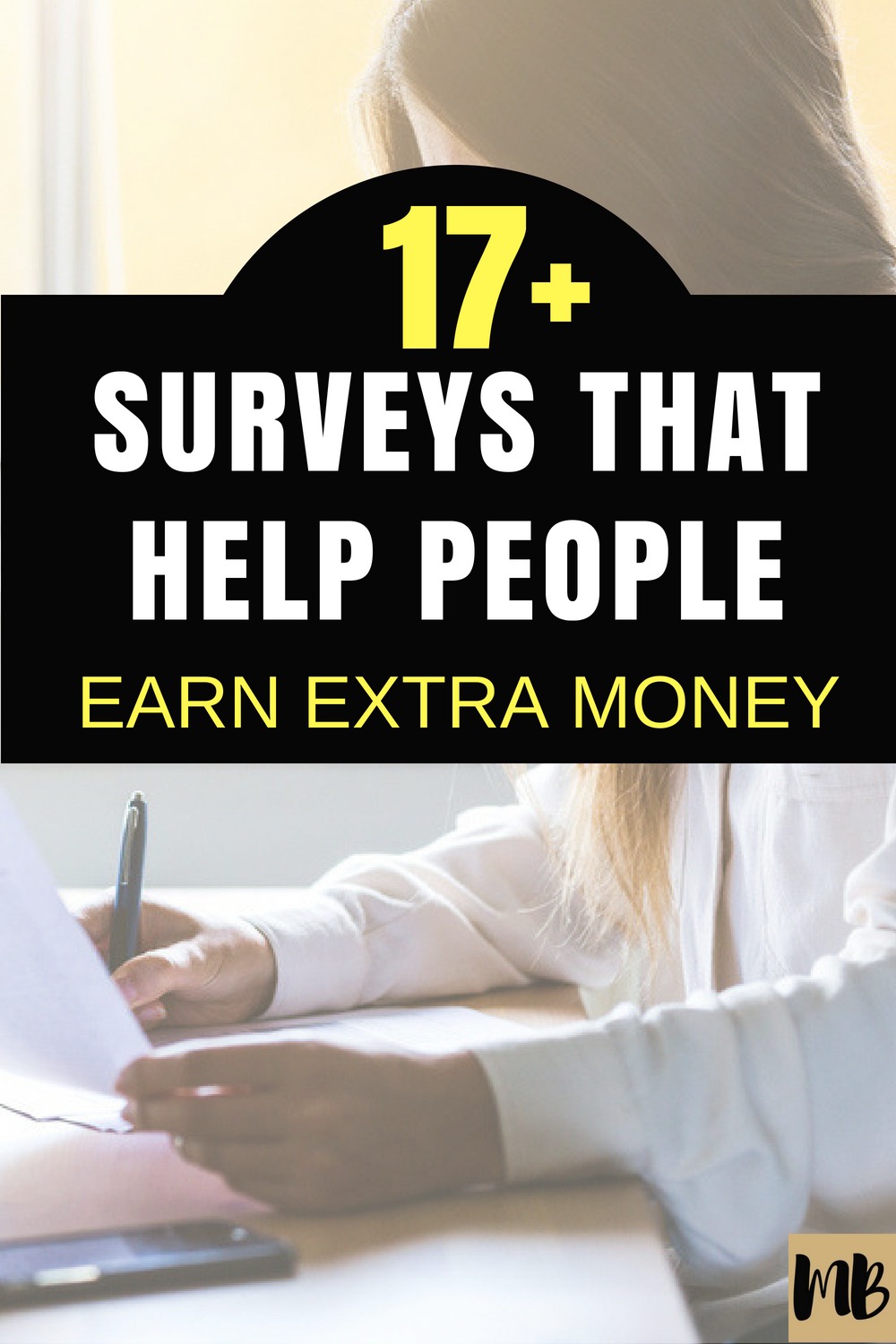 Related Post:

Latest posts by Millennial Boss
(see all)