The cash envelope system taught by Dave Ramsey is an easy way to stick to your budget. I'm worried about my budget right now because I'm on maternity leave and my salary is reduced significantly.
My husband and I considered the cash envelope system because we didn't trust ourselves to budget with our online tools. We also spend a lot on food and eating out and this would make it obvious when we hit our max for the month.
I'm inspired by the stories of people who use the envelope system to improve their finances such as Shannon who turned around her life after bankruptcy with the envelopes.
Now you don't have to buy fancy envelopes. Shannon used plain envelopes with handwriting on them. You can make budgeting more fun however with these cute designer cash envelopes that we found below on Etsy. Whatever helps you stick to the budget!
1. It's Your Country Southwestern Patterned Envelopes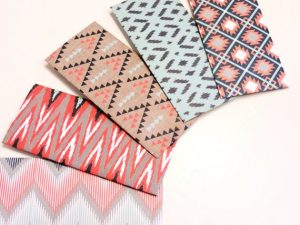 This set of five paper envelopes comes in geometric, Southwestern designs. Don't they remind you of the beauty of the desert? Buy these on Etsy here.
2. Harlequin Cash Envelopes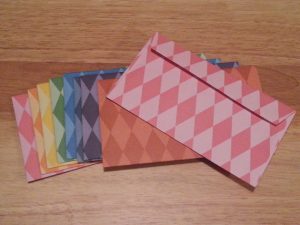 This set of 10 envelopes comes in bright colors and a diamond harlequin pattern. Includes labels and a paper insert for each envelope. Buy these on Etsy here.
3. Stacked Cash Envelope Set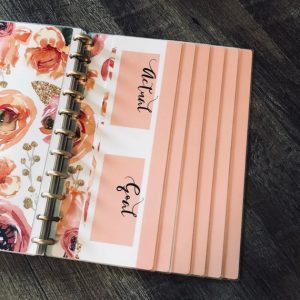 Keep your envelopes together with this unique organizational system. Designed to fit your favorite planner, specify the size you need at the time of your order. Buy these on Etsy here.
Related Posts:
4. Zippered Fabric Cash Envelope Wallet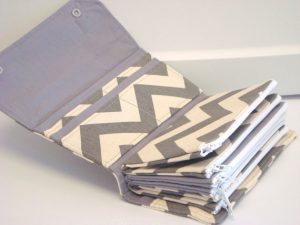 If you're interested in cash envelopes that are not only stylish but durable, this custom wallet is for you. Choose from 4-10 zippered fabric envelopes in a gray and natural chevron pattern. Perfect for carrying your envelopes on the go. Buy this on Etsy here.
5. Laminated Personalized Cash Envelopes #56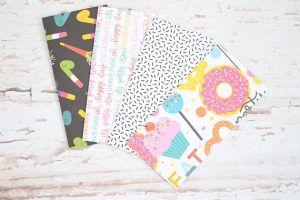 Pick up this cute set of patterned envelopes in coordinated designs to keep your cash organized. This budget-friendly option contains four envelopes. Buy these on Etsy here.
6. Zippered Monthly Cash Envelopes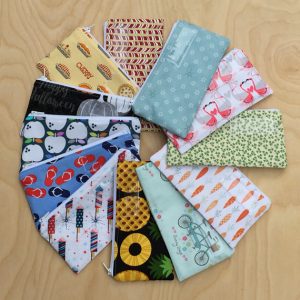 These zippered envelopes have patterns that correspond with the 12 months of the year. Each envelope has a plastic window and a paper label that can be easily changed to suit your budgeting needs. Buy these on Etsy here.
7. Colorful Envelopes with Simple Script Labels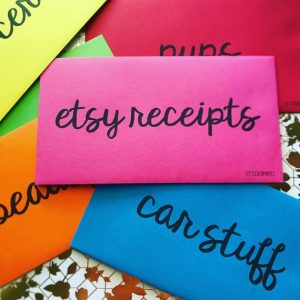 This collection of brightly colored rainbow envelopes comes in a set of six. Made with a thick paper, the simple script labels can be customized to fit your needs. Buy these on Etsy here.
8. Floral Mandala Cash Envelopes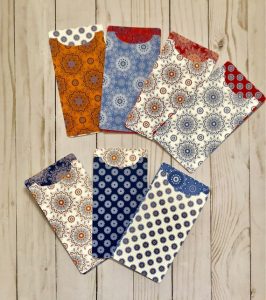 This stunning set of envelopes is made of laminated cardstock. Choose the size and number of envelopes you need at the time of your order. Buy these on Etsy here.
9. Expense Tracker Colorful Cash Envelopes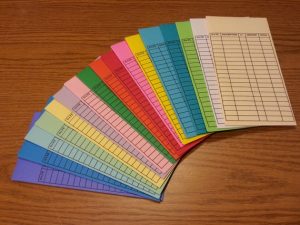 Track your spending directly on these colorful envelopes. Available in sets of 10 or more! Buy these on Etsy here.
10. Burlap Cash Envelopes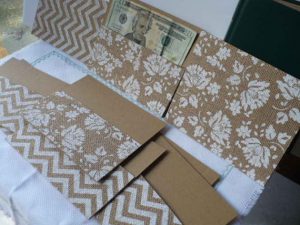 Use these trendy burlap floral and chevron envelopes to organize your money. Buy extra for gifts! Buy these on Etsy here.
Dave Ramsey Cash Envelope Dividers
11. Cash Envelope Wallet with Tabbed Dividers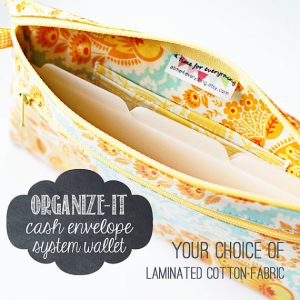 If keeping track of your cash envelopes is a chore, try this laminated tabbed wallet instead. Customize it with your choice of fabric. Buy this on Etsy here.
If you want to use cash envelopes with credit cards here are some tips. This approach allows you to maximize points for free travel.
Related Posts:
How has the cash envelope system made a difference in your spending? Share your thoughts below.

Latest posts by Tiffany Ingle
(see all)