Jim tells us how he started his online business while working in the defense industry. His website now makes six figures and provides for his family of three kids.
Do you have an epic side hustle or debt payoff story to share with us? We'd Love to Interview You for Millennial Boss.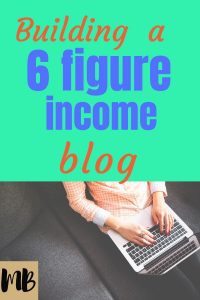 1. Please tell us a little about yourself in a few sentences.
Hi, I'm Jim Wang and I run WalletHacks, a personal finance blog where I share the strategies I use to get ahead financially and in life. It's my second personal finance blog, the first one helped me reach financial independence when I turned thirty, and running my own business has always been a dream of mine.
My background isn't in finance but computer science, so I take that analytical eye towards a lot of things, including money. When I was younger, I used to tutor math to kids that were a few years younger than me. I found that I was good taking complex ideas and breaking them down into concepts that were easy to understand. I take that same approach to money and I think NOT having a background in finance is an asset.
2. What did you do before you started your own business? If you are still employed full-time, please share a little but about what you do in your day job.
I was a software developer in the defence industry. After graduating college, I started working at Northrop Grumman and worked on a variety of different radar systems. I would move to Booz Allen Hamilton and join a group that wrote a contract management application that helped organizations be more efficient in managing their work. I enjoyed both of those jobs, so starting a business was not a means of escape, and sometimes I do miss working in an office with folks sharing a common goal.
3. Who were some influencers in your decision to be an entrepreneur?
Surprisingly I had no direct influencers in my decision to become an entrepreneur, I think that I saw an opportunity, weighed the pros and cons, and decided the pros were far better than the cons. No one in my immediately family is an entrepreneur but I think I'd always been drawn to it because so many entrepreneurs are lauded in mainstream media.
In college, I had a lot of downtime and so I spent a lot of time finding ways to make a little extra money. You never have enough money in college so I found ways to flip things on eBay, do odd jobs, and things like that. I found that I liked having extra money because I could spend it however I wanted to – I didn't have to answer to anyway.
When I graduated and started working, I think I found the pace of the defence industry was a bit too slow for me. I came from a fast college environment (Computer Science at Carnegie Mellon University is a exhilarating experience!) and defence is a massive and plodding industry. That pace probably pushed me more than anything to pursue side businesses.
4. How did you prepare to take the leap both financially and in your business? Please reference what you saved, if you learned new skills, if you moved, etc.
My leap was very straight-forward. My first blog was generating an income and I tried to save as much of it as I could. I looked at how much it was earning as a runway and calculated how many years of my salary it was generating. Those were years I could take off from work and see if I could make the business really soar. When I quit my full-time job, the blog was earning about six times my salary – one year of the business equalled six years of my job!
I quit when I had about a decade of runway. Looking back, it feels really conservative but that's what I did!
One mitigating factor was that I had a security clearance, something that can take over a year to process, and so I felt that if I could always go back if things didn't work out. People like to say that Cortez burned his ships when he landed in the New World… I think having a backup plan is better. 🙂
Related posts:
5. If you quit your job, were you already making money on the side before you decided to quit your job? Tell us about that. If you are still working full-time, what would make you leave your job?
I was making money on the side already and had a ten year runway to figure things out if for some reason my first business completely collapsed without warning.
When I made that decision, I was still in my 20s. I was married but we didn't have kids, my wife worked, and it was the perfect time to make that leap. While I would still make the decision today, with three kids (!!), it only gets harder as you get older.
Entrepreneurship is fantastic and I wouldn't trade it for anything in the world but providing for your family is more important.
6. Who else works on your business with you? Did you hire anyone to help? When did you decide to bring that person on and how did you find them?
It's just me. I've run businesses in the past where I have partners (which is great) and employees (less great), but I prefer to do things on my own.
Partnerships are great because it's fun to work on something with another person. I always felt a lot of pressure whenever I worked with someone because I wanted to pull my own weight. I rarely felt like I was doing too much and resentful that the other person wasn't, I don't think I keep score that way anymore (I know I would do that in college working on group projects!).
Employees are also great but managing people is always challenging, even in the best of times. It's nice to have help and from time to time I do hire folks to work on discrete projects, but I have not to hire someone as staff.
7. Can you share any financial details about your business?
Wallet Hacks does well, especially being a site that's only been around less than three years, and provides a six figure income for our family.
8. What was your worst day so far as an entrepreneur and what was your best day? What happened on those days?
The worst day was when my first site was de-indexed from Google for two days, likely as a result of some kind of error. Traffic completely cratered on a Thursday afternoon and I literally felt sick to my stomach. I'd always heard people say "I felt sick to my stomach" and thought it was only a figure of speech. No, it's a real thing and it's awful because it came without warning and there's nothing you can do about it.
Fortunately it was a fluke because everything was back to normal by Saturday morning but the thought that my business could be so easily and quickly harmed woke me up to how fleeting any business can be.
To be honest, the best days are the days when I can do something on a weekday that's completely unrelated to work. The fact that I run a business that provides that flexibility is what makes those days the best. I enjoy going on field trips with our kids because it's a rare time to have fun with them when they're not exhausted and cranky.
9. What is one small "trick" or piece of advice that you have learned about reaching customers or making sales? Please be specific and provide something actionable for us.
Write and speak to an audience of one. On the internet, there's a tendency for you to think that you're a presenter at the front of an auditorium speaking to an audience of a hundred or a thousand.
In reality, everything you write or say is only to an audience of one. They're on their phone or on their computer, by themselves, and it's your opportunity to write to just one person.
When you write, picture yourself talking to one person (the target audience) and not to a group. When you do that, you'll find you will gravitate towards using language that is more appropriate to a single person rather than a group. It's subtle but it does matter.
Related posts:
10. Give us two truths and a lie about yourself so we can get to know you better personally!
I'm addicted to learning new things, I'm competitive but not annoyingly so, and I don't like relaxing with friends around a good campfire. 🙂
Have you started your own business? Share it with us below.
We're looking to feature entrepreneurs or those who have paid off debt. Sign up here to Get Featured on Millennial Boss Feature Friday.