The holidays are a time to give thanks to the ones you love, but with all the people on your list, you sometimes have to skimp on that gift for your husband. After all, he'll understand. But just because you're cutting back, doesn't mean your kit can't have a lot of thought put into it. Here are some great ideas for you and almost all of them are $25 or under.
1. Grill Masters Kit

This suggestion comes from Money Crashers, who says a DIY Grill Masters Kit is the perfect money saving gift for the husband that likes to grill. You can grab a cheap apron (there's one for less than $10 here on Amazon) then embroider your husband's name on it. You can also mix together your own spices to make your own BBQ rub. Put it all together and you have your own grilling kit.
2. Love Mad Libs
While this may be a little more like a Valentine's Gift than a Christmas Gift, I think the point is made on any holiday. The Dating Divas suggests you create some madly in love Mad Libs for your husband.
3. Make Your Own Hot Sauce Kit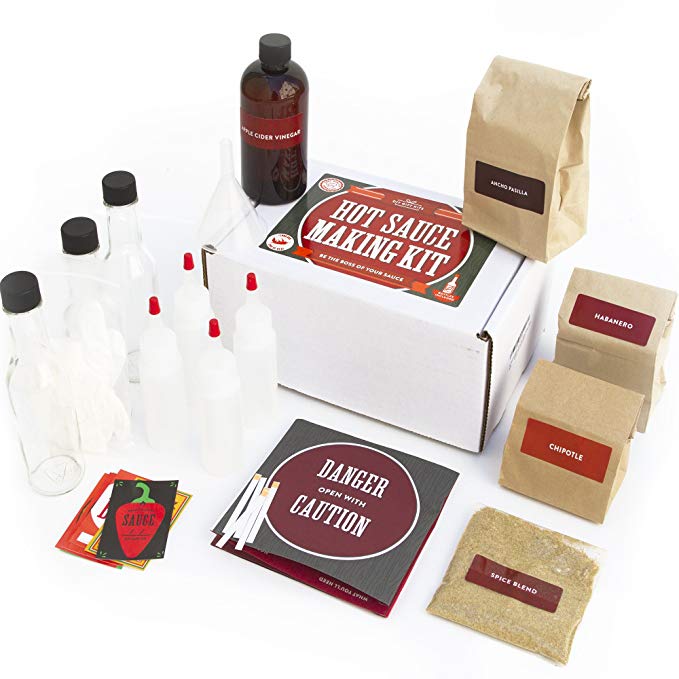 Brostrick says your husband will love a Make Your Own Hot Sauce Kit. There's one here on Amazon and it's less than $40. However, if that's still outside your price range, consider a DIY version. Just find your own hot sauce recipes online (there are some good ones on All Recipes and Food Network) and then buy the ingredients ahead of time.
Related Posts:
4. Hand Crank Radio

If your husband likes to be prepared in an emergency, then he's going to love this hand crank radio. Growing Slower says not only is it great for emergencies but for camping. You can find it here on Amazon.
5. Chillsner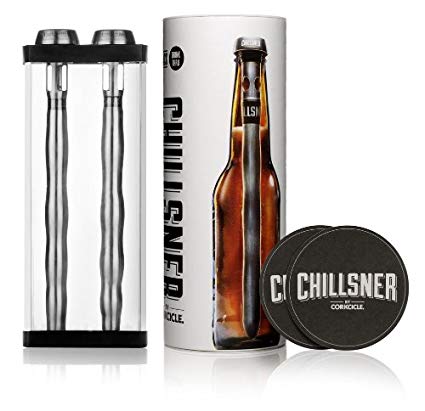 Another suggestion from Pop Sugar is the gift that keeps on giving. The Chillsner is a way to keep your beer cold without watering it down with ice. There's a two-pack here on Amazon that way he can drink with one while freezing the other one.
6. Tesla Coil USB Arc Lighter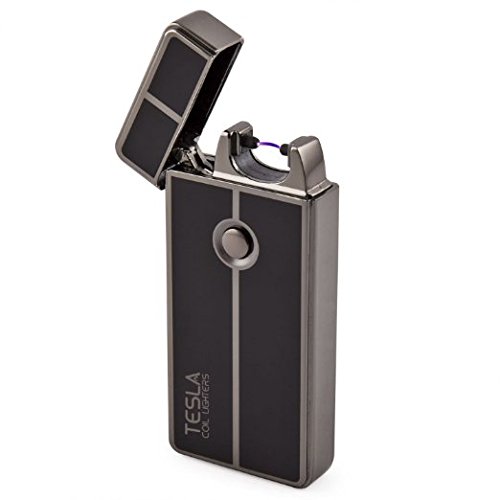 Heavy says this is a great gift for the smoker, tech enthusiast or just a cool toy. The USB Arc lighter doesn't burn gas but is recharged through a USB port. It creates a small electric arc that lights up even in windy weather. You can find it here on Amazon.
7. Burt's Bees Wax Care Kit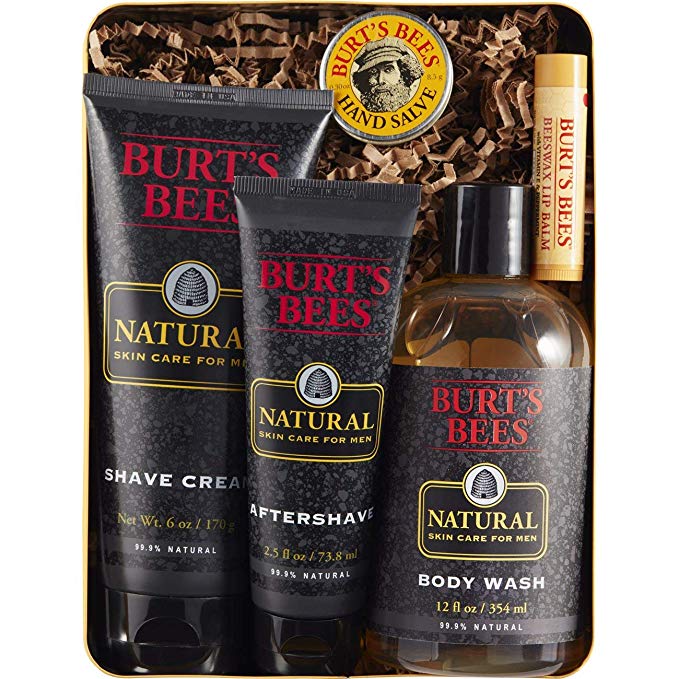 As Good Housekeeping points out, "Dudes need self-care too!" This care kit includes aftershave, shaving cream, lip balm, hand salve, and body wash. You can find it here on Amazon.
8. Coupon Book
This is an age-old go to, but there's a reason for it. The Marriage Laboratory suggests a coupon book. It's thoughtful and unique to the two of you.
9. Magnetic Wristband

If you're married to a handy guy, consider the magnetic wristband. Thrifty Frugal Mom says it works like a third hand to make sure he doesn't drop anything while he's working. You can find it here on Amazon.
10. Ice Sphere Maker

Esquire suggests you give your man a cocktail upgrade. According to an independent test conducted by the website The Art of Manliness, the ice ball actually cools a glass of whiskey the best and doesn't melt as quickly as regular ice. You can find a pair of quality ones here on Amazon.
11. 12 Days of Christmas
This a little adaptation from Mother's Niche who suggests a 12 days of birthday, change that to Christmas and you have yourself a great gift. In each of the 12 days leading up to Christmas, give your husband a note that starts out with, "On the 12th day of Christmas my true love gave to me…" It doesn't matter the gift, large or small. It's truly the thought and planning that counts.
12. Heat Resistant Gloves

Mom Loves Best says these gloves are great for your husband while he's manning the grill, or maybe while he's stoking the campfire on your next camping trip. You can find them here on Amazon.
13. Good for One Household Chore
As the Huffington Post points out, there's always that one household chore that your significant other can't stand doing. That's why offering to do that chore for a set period of time might be the best gift you could possibly give.
Do you have any recommendations for Cheap or Free Christmas Gifts for Husbands?
Related Posts:


Latest posts by Erika Towne
(see all)