They say money doesn't grow on trees, but that doesn't mean you can't create a tree out of money. Money trees are a unique way to give money as a gift.
I remember my aunt giving me a money tree as a gift when I was growing up.
Here are some great ideas for your next DIY money tree.
9 Easy DIY Money Trees to Gift this Year
1. Ribbon and Bills
You'll have to hunt a little for this money, but it's worth the work. This small money plant is easy to carry and deliver. Plus, as So Tipical shows you, you can use any ribbon you want to suit the occasion.
2. Classic Topiary
There's a reason this one is a classic money tree idea because it looks so good. Sunburst Gifts shows you how to make a classic topiary out of dollar bills.
3. Origami Money Tree
Put your origami skills to some use. Skip to my Lou created this cute money tree for teacher appreciation week.
4. Hanging Money Tree
Giggles Galore offers another great teacher appreciation money tree idea. It's simple and quick, but no less impactful.
Related Posts:  
5. Christmas Tree Money Tree
While this one is best for a holiday like Christmas, it looks good no matter what the season. It's All Rosie shows you how to make a Christmas tree money tree.
6. Money Bouquet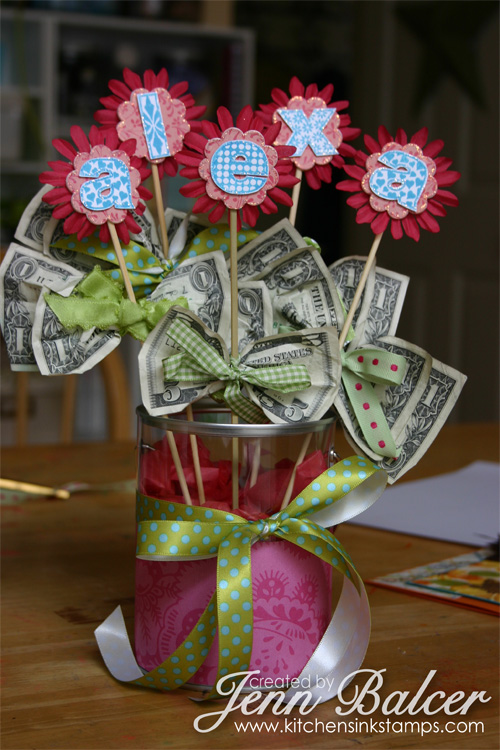 While this post is mostly about money trees, it was hard to resist this money bouquet. As Jen Balcer explains, it's easily customizable for whoever you're giving the gift to.
More Money Tree Ideas…
7. Money Potted Bouquet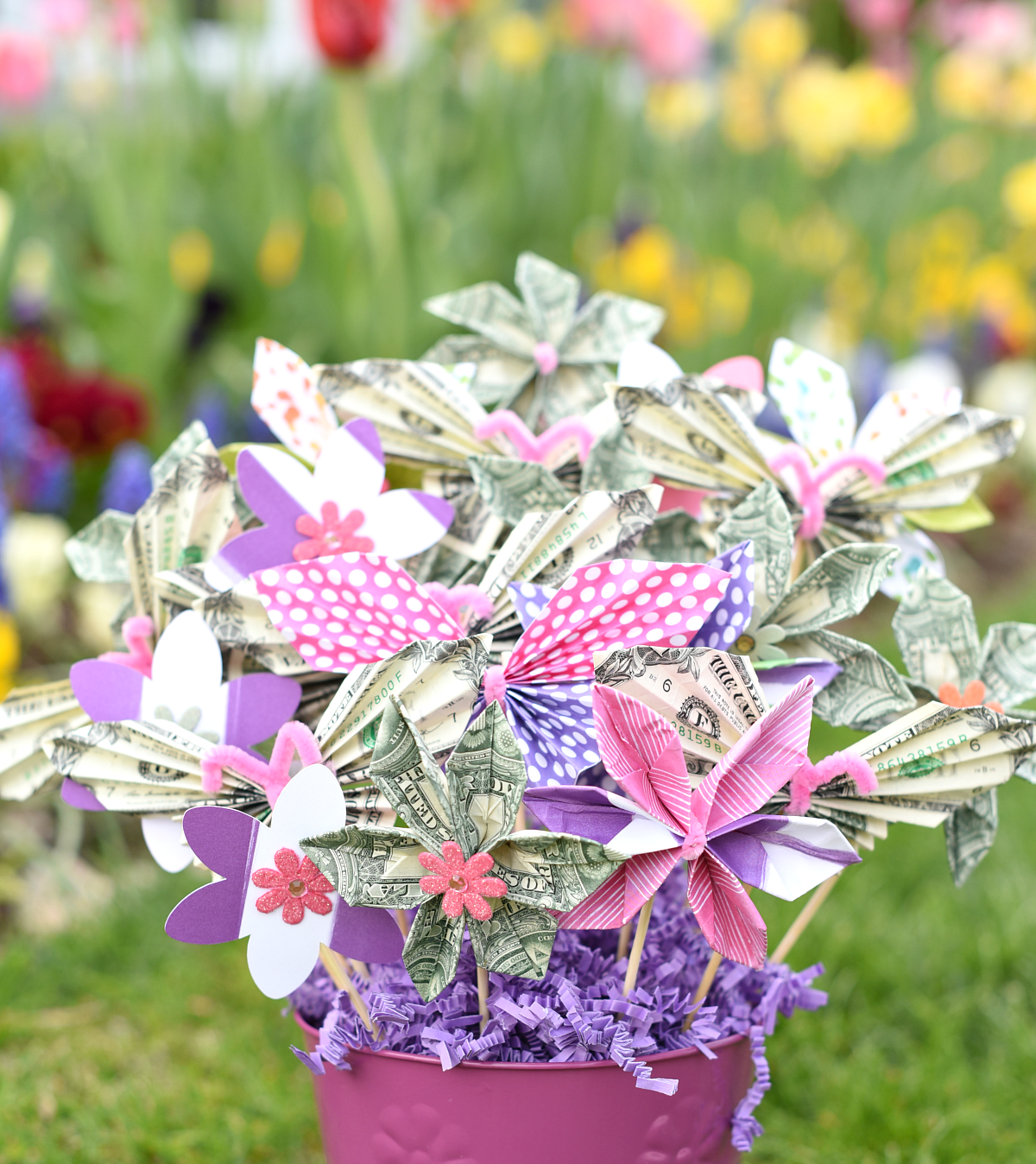 This also isn't a tree, but it's too cute to pass up. Fun Squared shows you how to make this money bouquet of flowers that are good for any season.
8. Sports/School Themed Money Tree
This money tree is a perfect graduation gift or a gift for your favorite sports super-fan. Plays with Needles shows you how it's done.
9. Simple Wedding Money Tree
Shari's Berries offers up this simple wedding money tree design. It's quick and easy, yet elegant enough for any affair.
Maybe a tree isn't your style, if not, consider origami money. There are butterflies, flowers, and hearts. You can find them all on Etsy.
Have you ever made a money tree?
Related Posts:

Erika is a freelance writer with big money goals. She tracks her progress towards her goals with the free mobile app
Personal Capital
.

Latest posts by Erike Towne