One of the newest trends is VSCO and Aesthetic stickers and they look like a trend that's here to stay.
What is a VSCO or aesthetic sticker?
The name VSCO actually comes from a company called Virtual Supply Company. The company created an app that allows users to capture photos and edit them with filters and editing tools.
From this, stemmed the VSCO or aesthetic sticker.
Today, a VSCO or aesthetic sticker is a representation of your personality. You get to choose the color, design, and mood of each sticker. When you apply it to your personal things, suddenly they become more personal. That item becomes a perfect representation of who you are or what you stand for.
What's cool about these stickers is that they can be used on virtually anything. VSCO and aesthetic stickers can be applied to reusable water bottles (a.k.a. hydro flasks), laptops, skateboards, phone cases… you get the idea.
You name it, you can personalize it.
That's why there are a wide variety of stickers available for you to buy. I've broken them down into categories so you can find just the right sticker to fit your personality.
Black and White VSCO Stickers
If colors aren't your thing, or you just want to be a little inconspicuous when adding a personal touch to your stuff, consider some black and white VSCO stickers.
You can never go wrong with the classic look.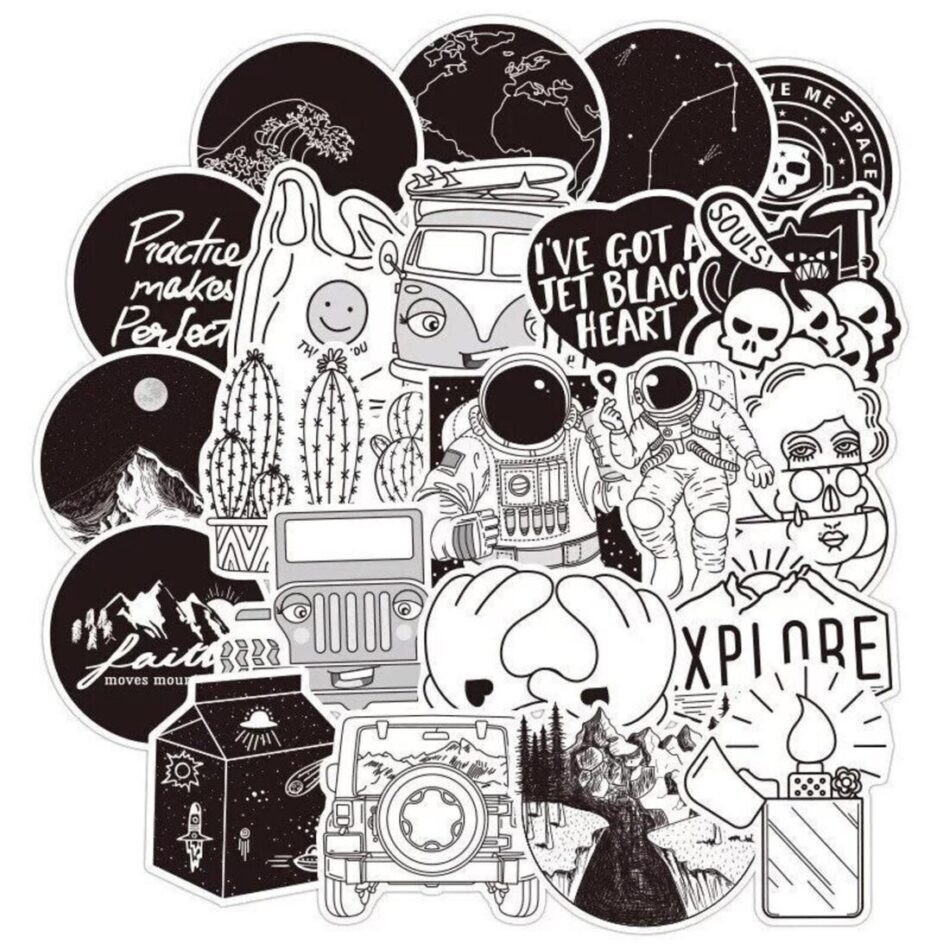 Yellow VSCO Stickers
Blue VSCO Stickers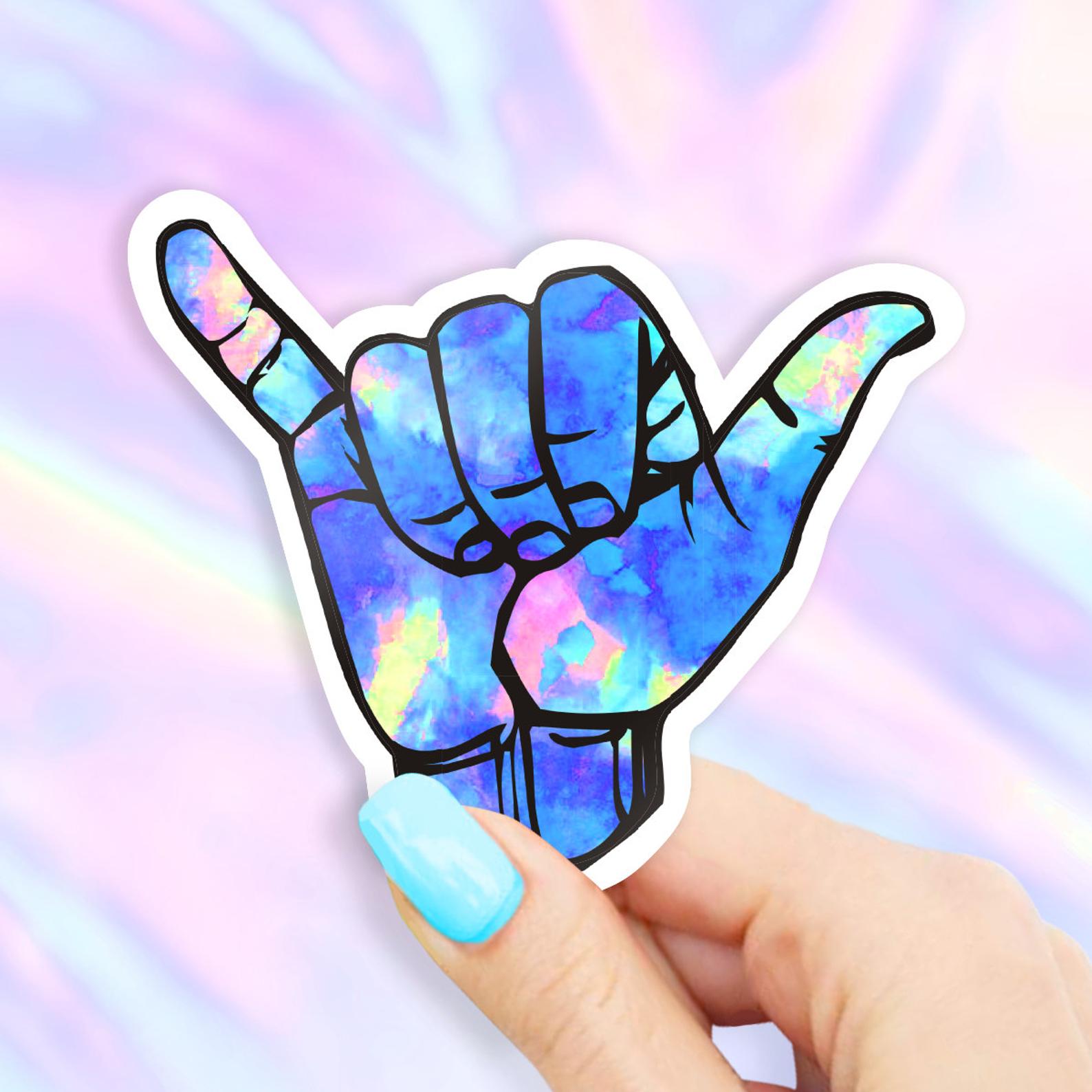 Pink VSCO Stickers
VSCO Stickers to Print
HowCrafts has a collection of stickers to print here.
PicsArt has a set of images that you can use to create your own stickers here.
The site Deviant Art has a whole collection of aesthetic sticker packs that you can download and print for yourself. The stickers are created by the site's artists for public use.
VSCO Stickers for Hydro Flask
Artistic VSCO Stickers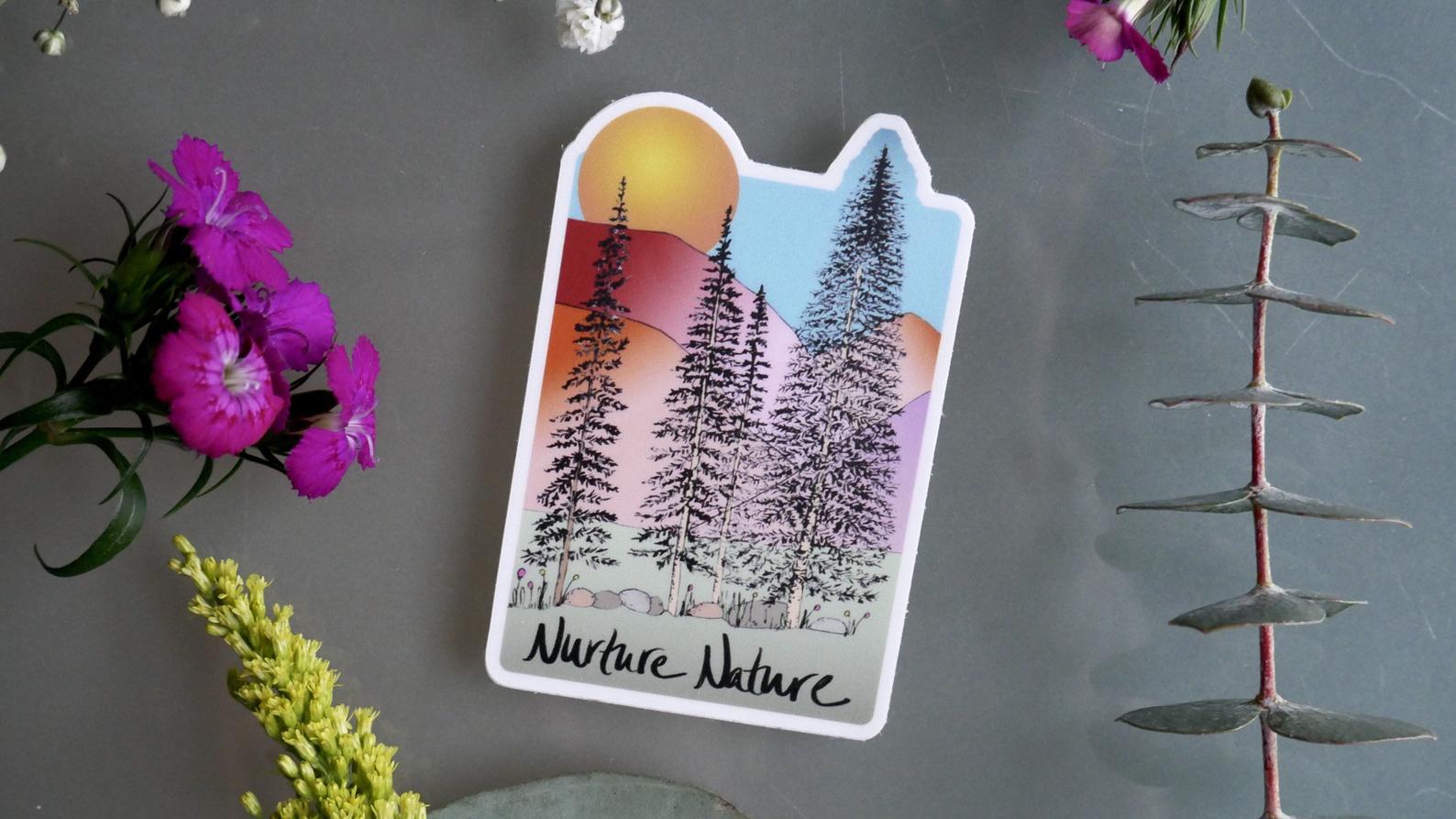 This "Nurture Nature" vinyl sticker is hand illustrated to give your Hydro Flask that extra personal touch. You can find it here on Etsy.
If you're looking for something a little more realistic, check out this collection of stickers. There's everything from a fried egg to a cloud in the shape of a heart. You can find the collection here on Etsy.
If you love sea turtles, you're going to love this set. They're all turtles in a variety of colors and designs. You can find it here on Best VSCO Stickers.
Aesthetic VSCO Stickers
Home Sports Fitness has a collection of VSCO stickers in blue, pink, and yellow. Best of all, there's a skateboarding hamburger in the bunch. You can find it here.
TeePublic has a wide variety of aesthetic VSCO stickers that include political and social messages. You can find them here.
Spell it out in glitter. You can buy glitter letters in a variety of sizes here on Etsy.
Where to Buy Aesthetic Stickers for Phone
There are plenty of places to pick up aesthetic stickers for your phone.
Where to Buy Aesthetic Stickers for Hydro Flask
Where to Buy Aesthetic Stickers for Laptop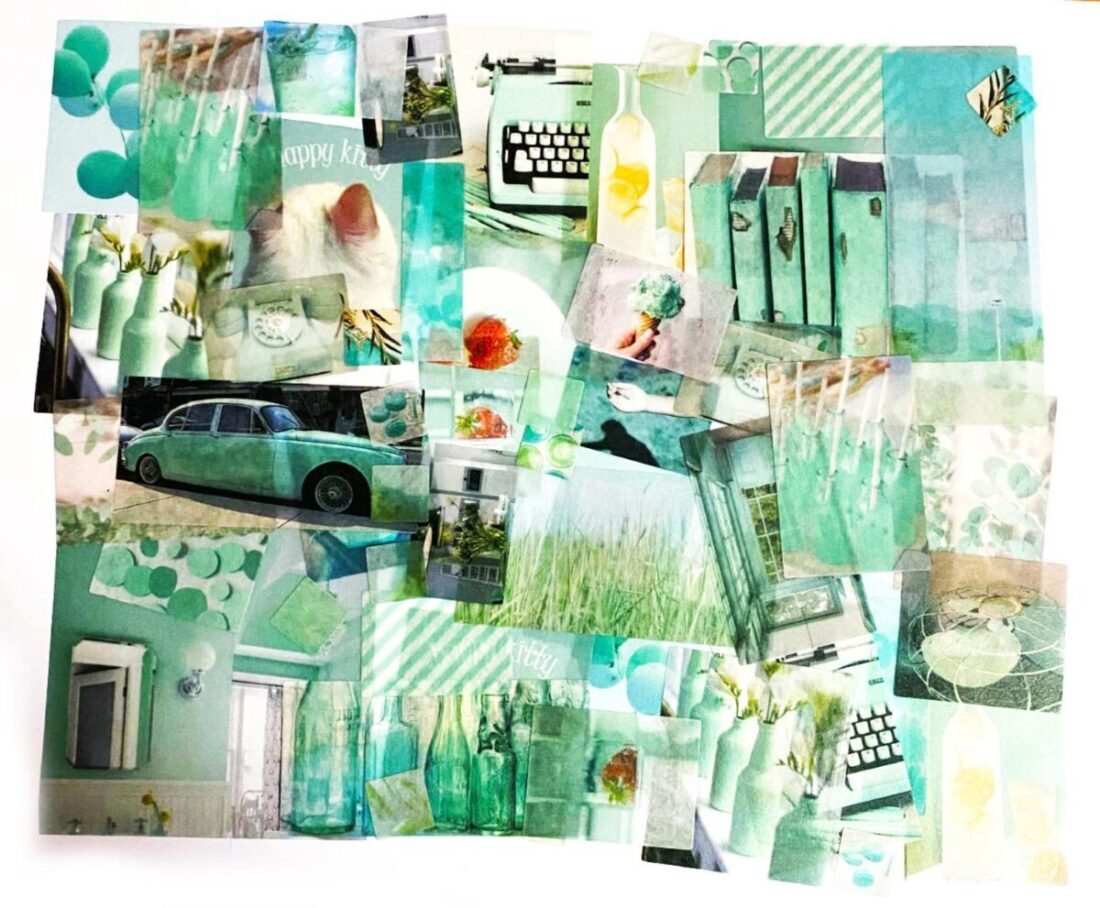 How to Make Aesthetic Stickers
Making VSCO or aesthetic stickers at home is pretty simple. You just need a little practice and the following supplies:
Printer paper
Clear sticky tape
Double-sided tape
Scissors
Step 1: Find a Design
You can draw your own design or find a cute image on the internet. Make sure that you have one that is no larger than your sticky tape.
Step 2: Prepare Your Design
Print the design and cut it into a square. The square must fit on the sticky tape.
Step 3: Laminate Your Design with the Sticky Tape
Put the clear sticky tape over the front of your design so it looks like it is laminated.
Step 4: Apply Double-Sided Tape
On the other side of your image, you're going to apply the double-sided tape. This makes your image just like a sticker.
Step 5: Cut Out Your Design
Now use the scissors to trim your designs, leaving a small border around the image.
You're now ready to apply your design to your laptop, hydro flask, or anything else you want to add your personal touch to.
Want to make your own stickers?
Are you interested in making your own stickers? I highly recommend this course by UK entrepreneur Mim Jenkinson that teaches you how to make planner stickers to sell online. You get huge value and can turn your love of stickers into a profitable business.
Check out Mim's planner sticker course here.
Related Posts:
Pink Aesthetic Quote Backgrounds For 2020
How To Boost Etsy Rankings


Latest posts by Erika Towne
(see all)