Halloween isn't just for the young, it's also for the young at heart. But doing Halloween right can be costly; which is why I've compiled this list of Halloween party games that you can do for cheap while still having loads of fun with your party guests.
Just be prepared to do a little preplanning.
Here are the 9 Best Halloween Party Games for Adults
1. Make Your Own Ghost Story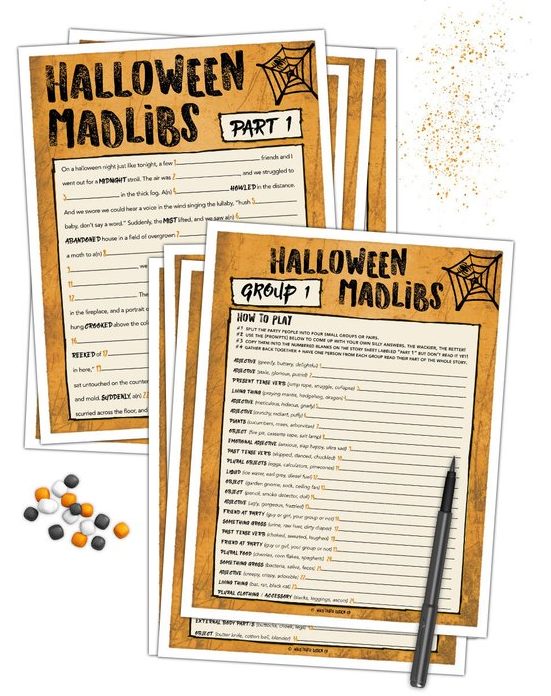 This Halloween Mad Lib set will add some laughs to your Halloween party. Every group gets one part of the story and then you come together to read it aloud. You can find it here on Etsy. It is an instant download so you can print this immediately and play it.
2. Candy Corn Hole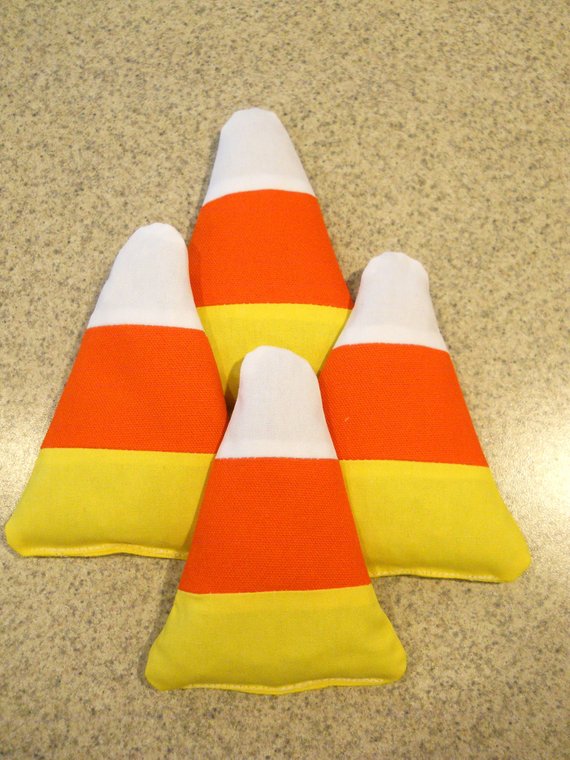 Give your favorite outdoor game a special Halloween twist. These candy corn bean bags are a great way to turn your average Corn Hole game into Halloween fun. You can find it here on Etsy.
Fun Adult Halloween Party Games
3. Drink If…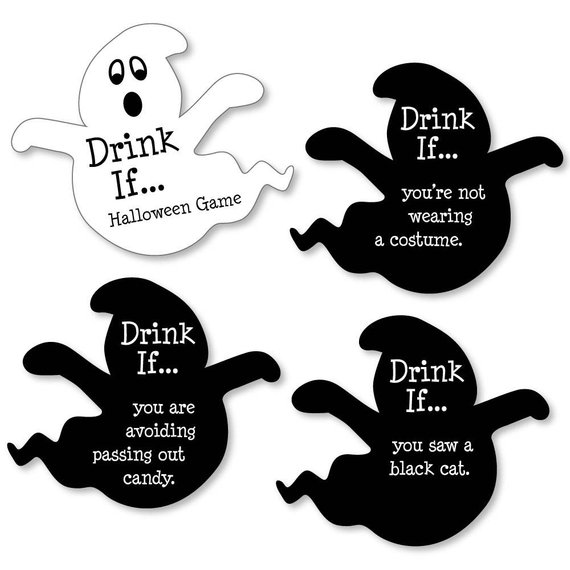 A party drinking game with a Halloween twist. Party attendees drink if they've seen a black cat or maybe come across a zombie. You can find the Drink If…Halloween Game here on Etsy.
4. Costume Contest
Costume contests are always a popular event at Halloween parties. Offer multiple categories so everyone has a shot at winning. Consider best couple's costume, scariest costume, funniest costume, etc. Let party attendees vote and have small prizes for the winner. May I suggest a mini bottle of alcohol?
More of the Best Halloween Party Games for Adults
5. Pumpkin Carving Contest with a Twist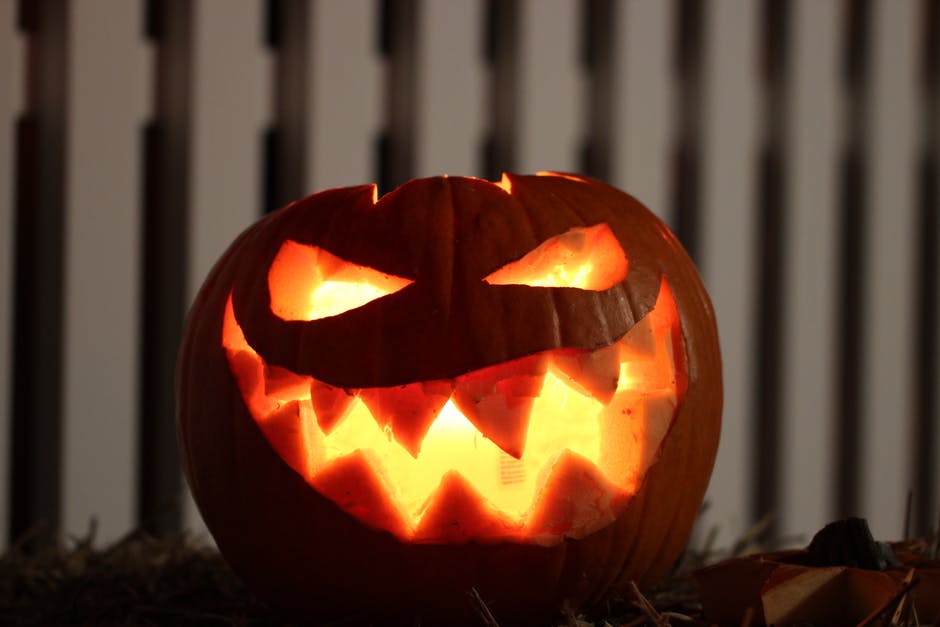 Most Halloween parties have a pumpkin carving contest, but blogger Elfster suggests spicing things up. Make it a secret Santa pumpkin carving contest where each guest carves their pumpkin to look like another guest at the party. At the end of the party, each guests hands his/her work of art off to their subject.
6. Mummy Wrap
Halloween is all about acting like a kid again and this game will get you into the spirit of things. Divide people into groups and then get to wrapping. The Resourceful Mama breaks down the rules and shows you just how to get the festivities going.
7. Halloween Scavenger Hunt
A scavenger hunt is always a fun time. Gwen Moss Blog created an entire hunt for you, clues and all. Just be sure you're ready with a treat for the winners.
8. Bobbing for Apples
Bobbing for apples can be kid level fun or it can have an adult twist. The site I Sky Soft explains how to make the kids game the perfect party game at an adult party.
9. The Chalk Outline Game
This one takes a little prep before the party, but it will be a fun guessing game for your guests. Celebration Joy suggests you have a few guests make chalk outlines before the party and then have partygoers guess who's who.
What's your favorite Halloween Party game for adults?
Share with us below!


Latest posts by Erika Towne
(see all)