Looking for the best Halloween couples costume?
Halloween is a great time of year to take on a whole new persona. For one night, you get to be someone completely different. And that's no different if you're in a couple. If you're looking for an awesome couple's costume this year, look no further than this list.
The Best Halloween Couples Costume Ideas
1. Grease (Sandy and Danny)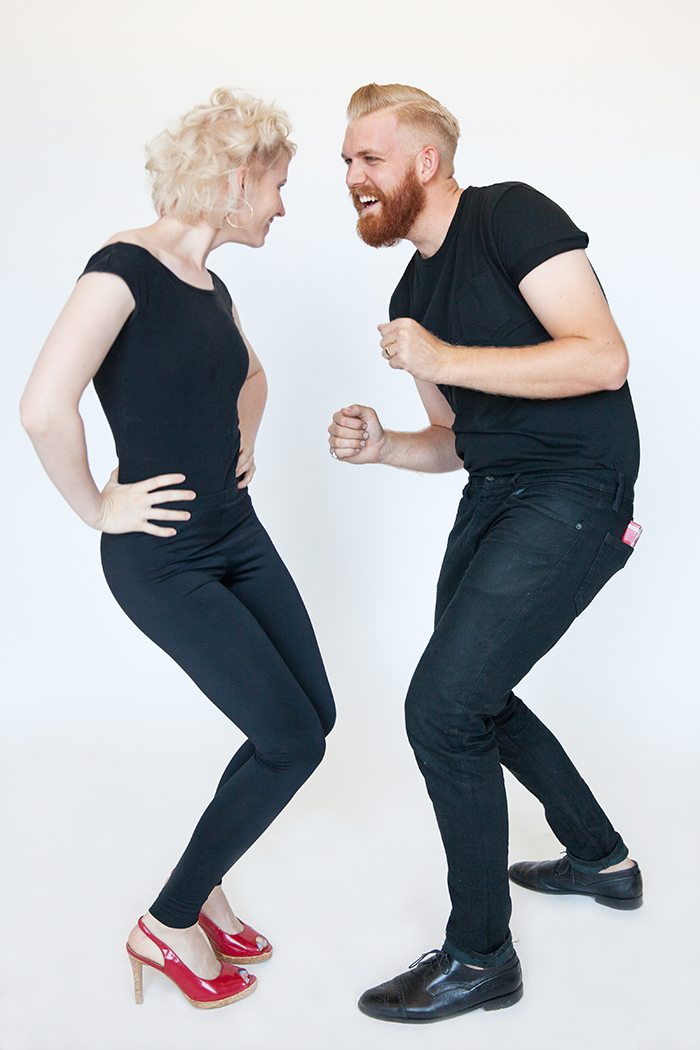 You're the one that I want. This classic costume never really goes out of style. Say Yes shows you how to create this really simple couple's costume.
2. Bonnie & Clyde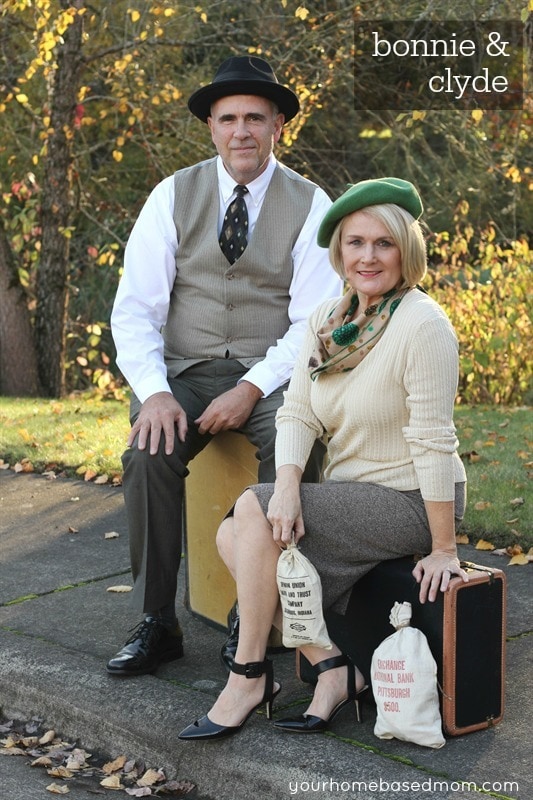 Speaking of classics, why not a throwback to one of the greatest couples of all-time, Bonnie and Clyde? Your Home Based Mom shows you how she did it.
3. Wine and Cheese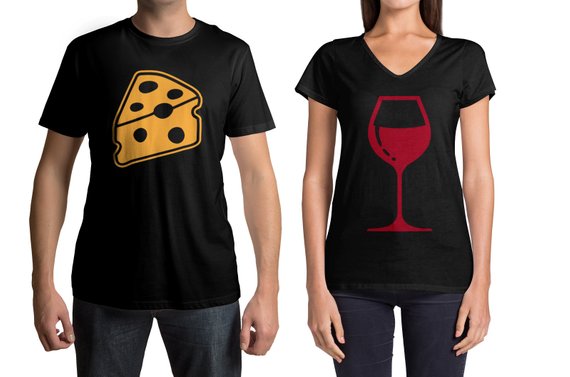 Would you like some wine with that cheese? It's a little cheesy, but this couple's costume is one you can throw together in minutes. You can find it here on Etsy.
4. Milk and Cookies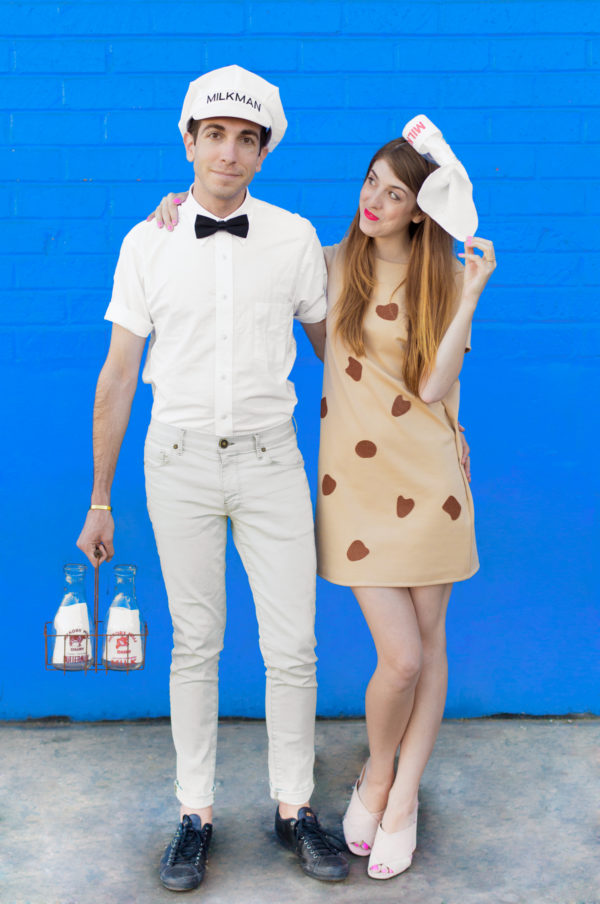 If you want a G-rated food pairing, try milk and cookies. Studio DIY shows you how she did it without breaking the bank.
DIY Halloween Couples Costumes
5. Chip & Joanna Gaines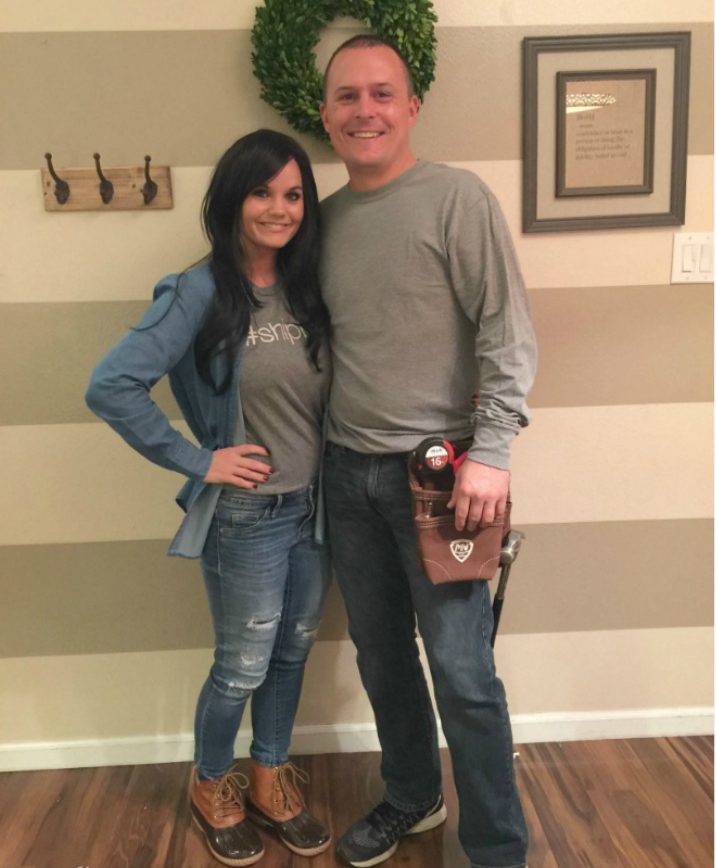 Here's a DIY costume that will make you the king and queen of DIY. A Cup Full of Sass shows you how to become Chip and Joanna in a few easy steps.
6. Winnie the Pooh and Christopher Robin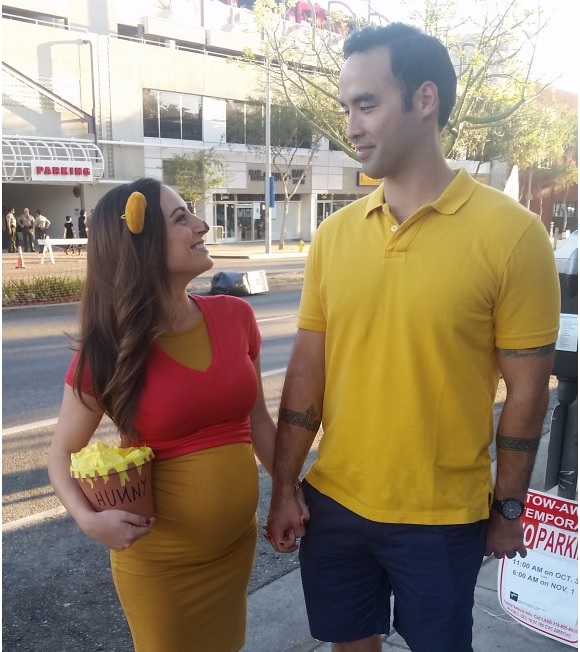 When you're pregnant, it can be tough to come up with a quality Halloween costume, especially if your due date is just around the corner. Luckily, Chessmen and Coffee found a good one.
7. Mary Poppins and Bert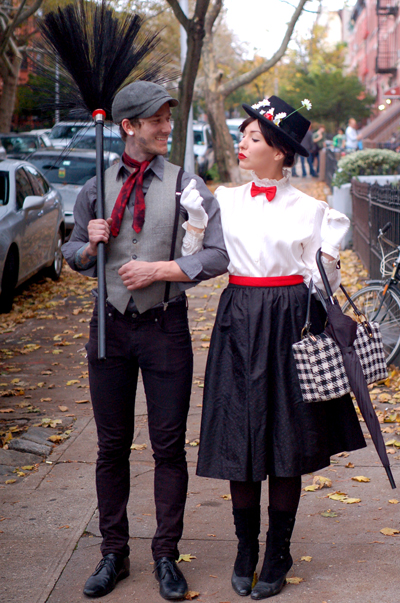 It's supercalifragilisticexpialidocious. Here's a great couple costume idea from Keiko Lynn.
8. Get Back Witch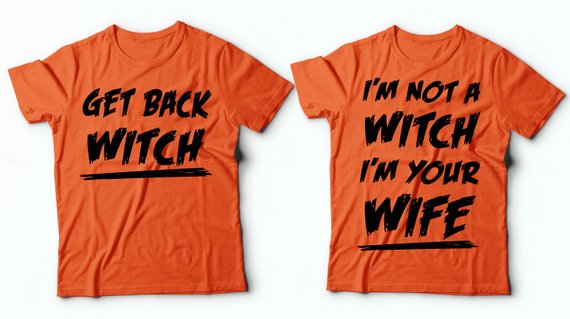 You could go the traditional route and show up as Wesley and Buttercup, or you could you're your friends a laugh with these shirts instead. Fans of the classic movie The Princess Bride will get it. You can find it here on Etsy.
9. Mrs. Pac-Man & Ghost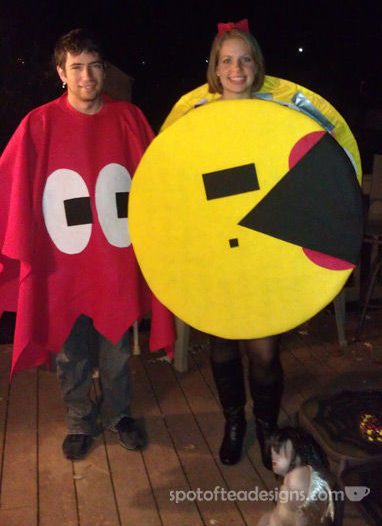 Nom-nom-nom. This cute Mrs. Pac-Man and Ghost couple costume is courtesy of Spot of Tea Designs. Allie shows you just what she did to make this creation.
10. Cop and Donut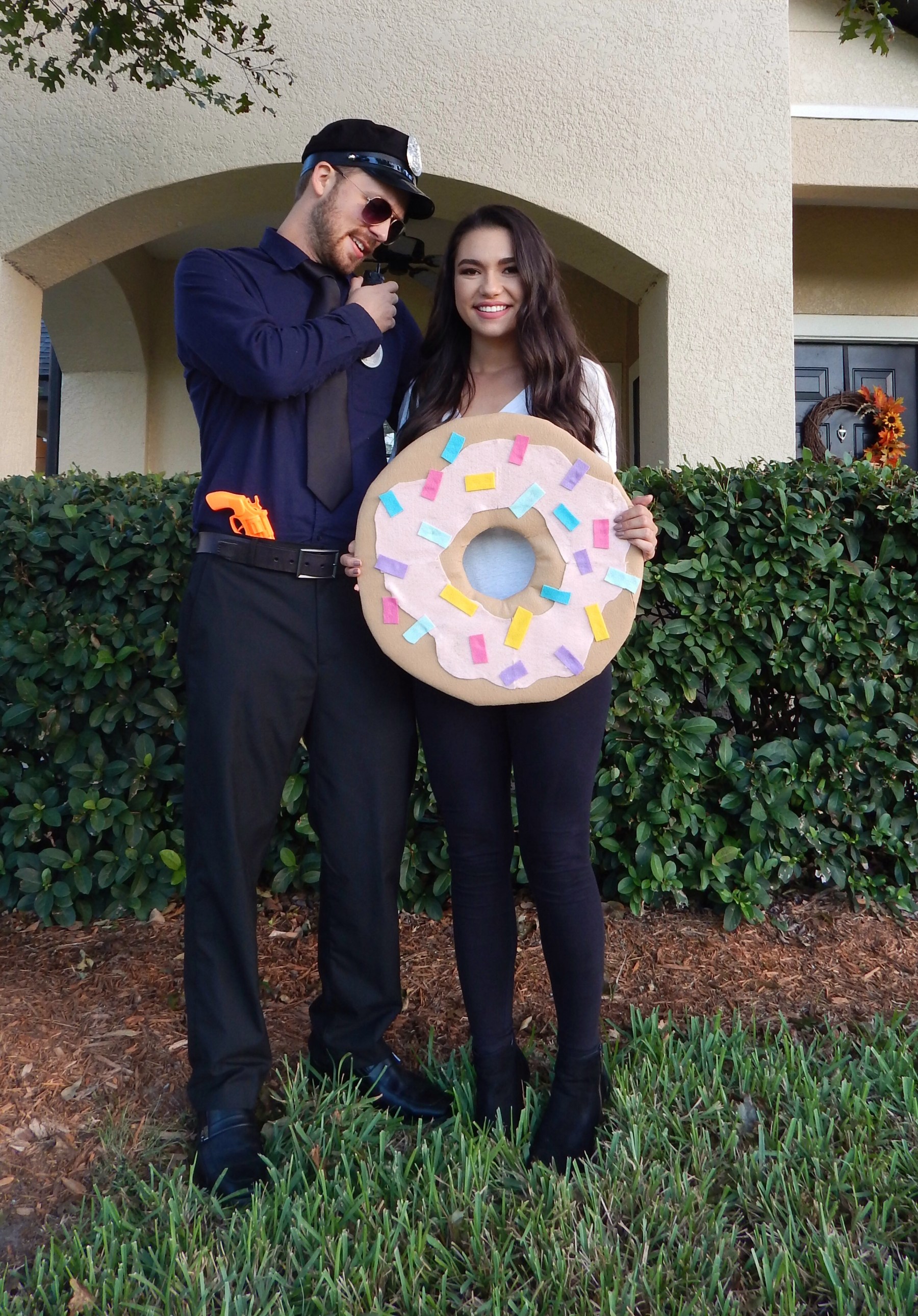 Bring a cliché to life with this couple's costume. Paula at Senseful Style shows you just what she did to make this cop and donut costume come alive.
11. Wayne and Garth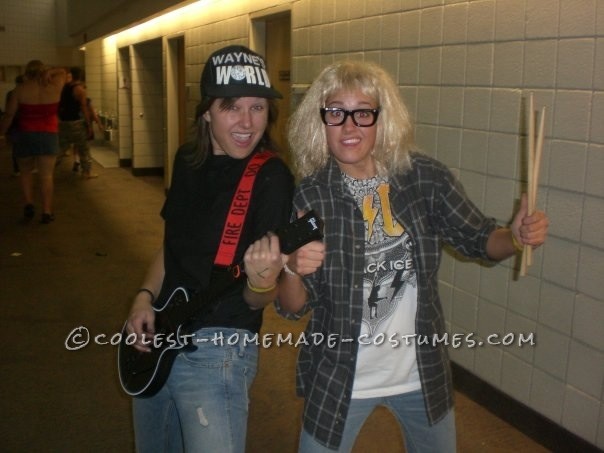 Whether you're a couple or just best friends, this costume works for everyone. Coolest Homemade Costumes shows you how it's done. Party on!
What are your favorite Halloween Couples Costumes?
Tell us below!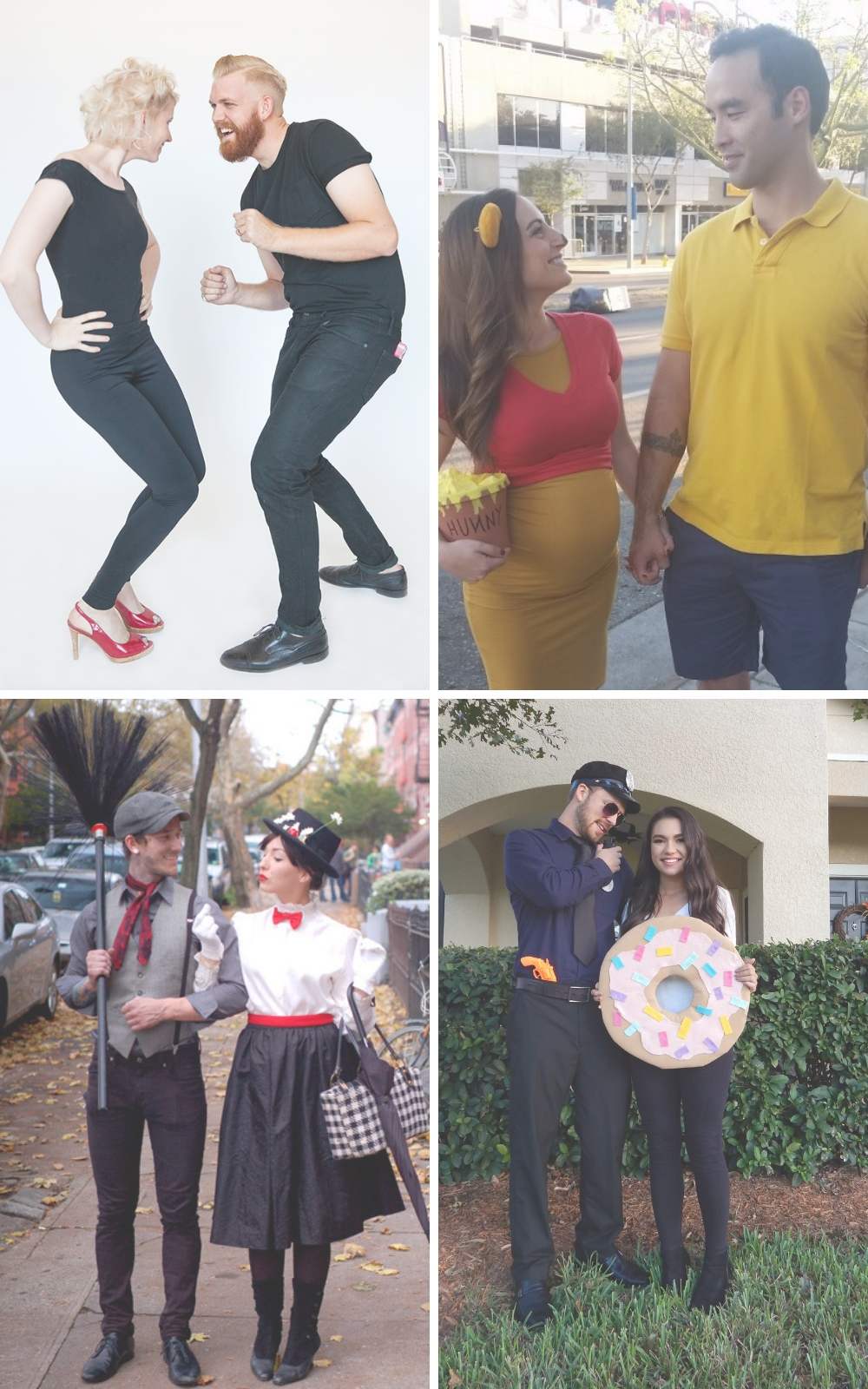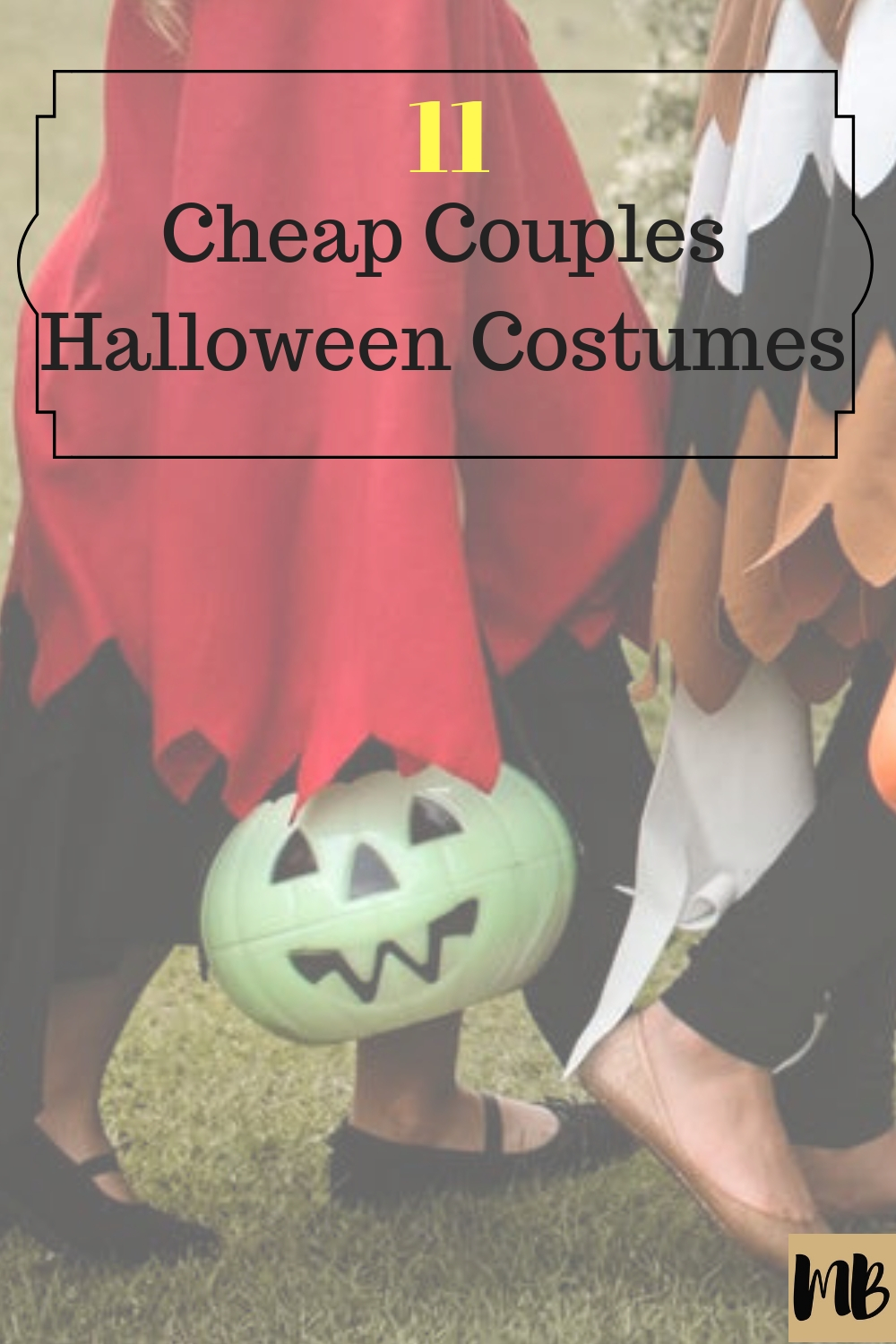 Latest posts by Erika Towne
(see all)