Everyone knows someone who loves board games, but sometimes it's hard to tell the difference between a good board game and a bad one. I'm here to share the best board games to give as gifts.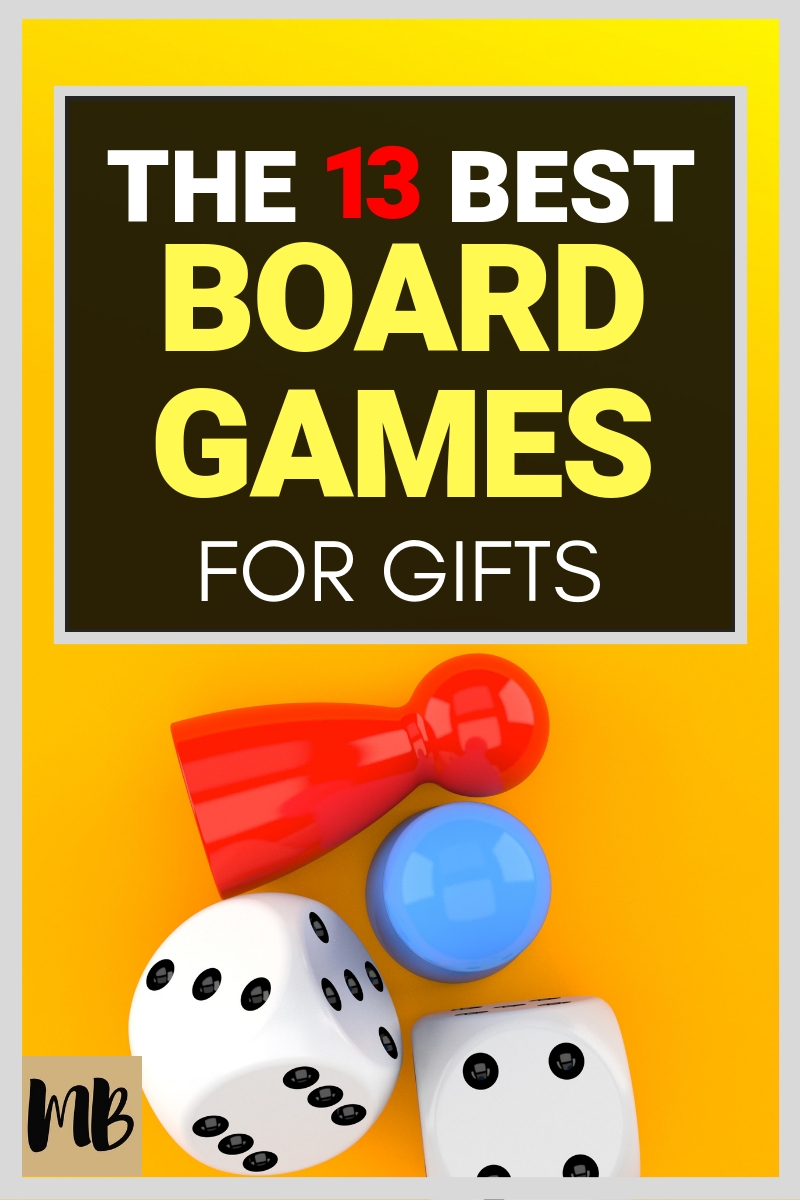 You definitely don't want to give a board game connoisseur a boring board game!  Here are our favs this year.
1. Pandemic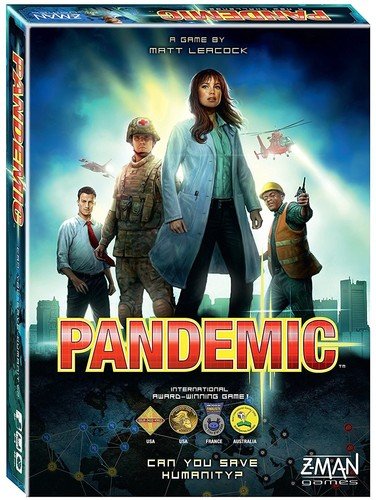 This one's great because it's not about pitting players against each other, but having them work together. Even better, if your favorite board game friend already has Pandemic, there's a series of other games that you can buy him or her so the fun can continue. You can find Pandemic here on Amazon. Or try Pandemic: Iberia. You can find it here on Amazon.
2. Unlock!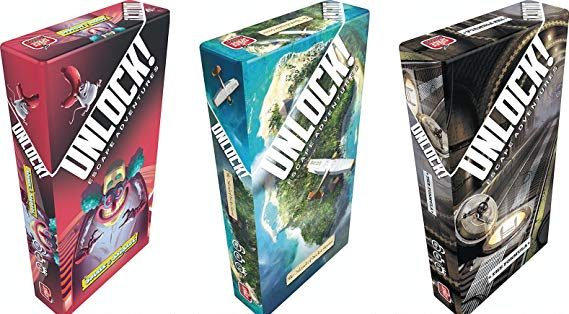 If you're a fan of cooperative games, then Unlock! is for you. According to Board Game Quest, Unlock! Is about the closest thing you can get to an escape room without actually finding yourself inside an escape room. You can get a trio of Unlock! games here on Amazon.
3. Spaceteam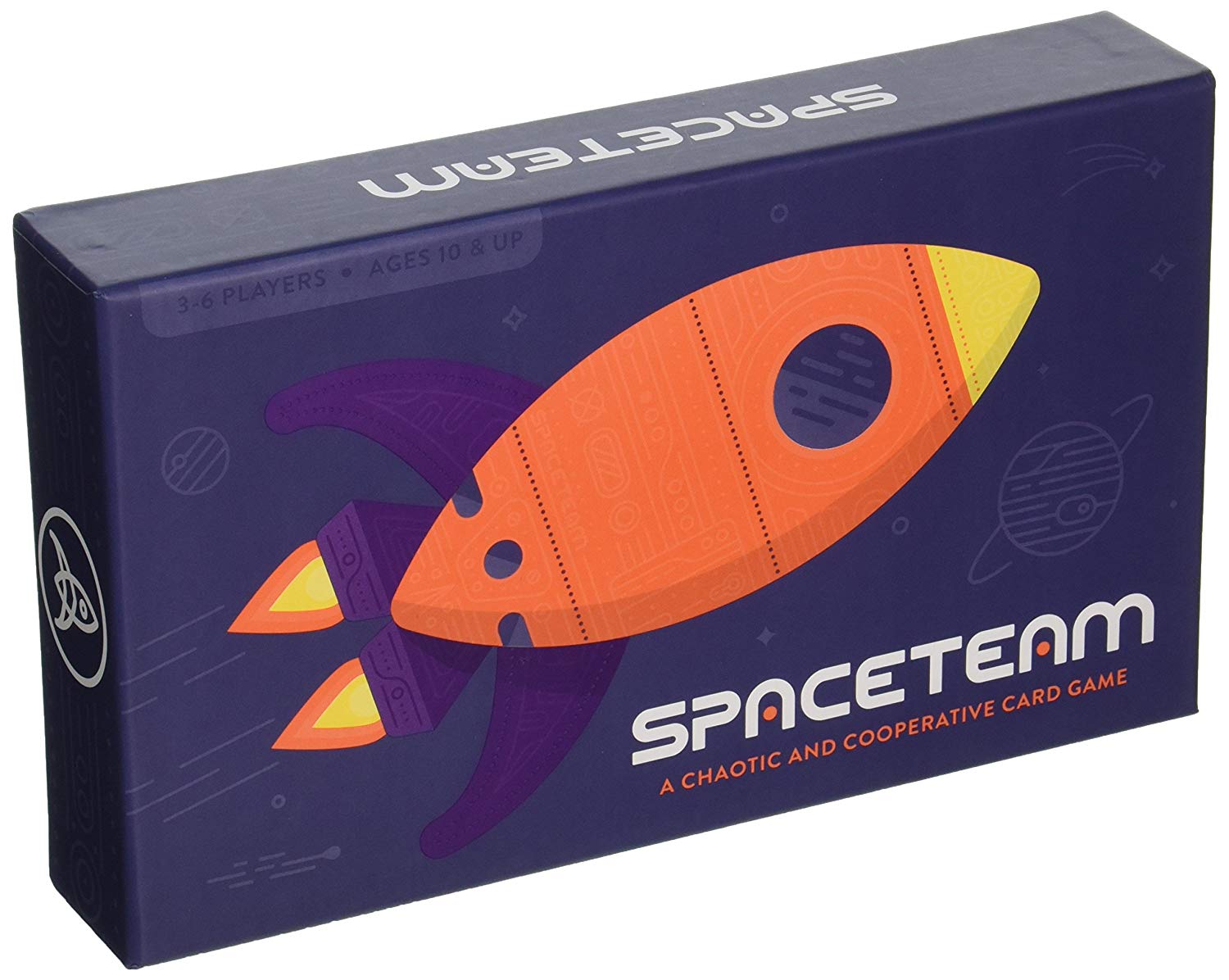 This is another cooperative game, but it's anything but quiet. Instead, you'll find yourself yelling strange words and scrambling around to try and fix your spaceship in time for takeoff. Popular Mechanics says it's loads of fun. You can find it here on Amazon.
4. Agricola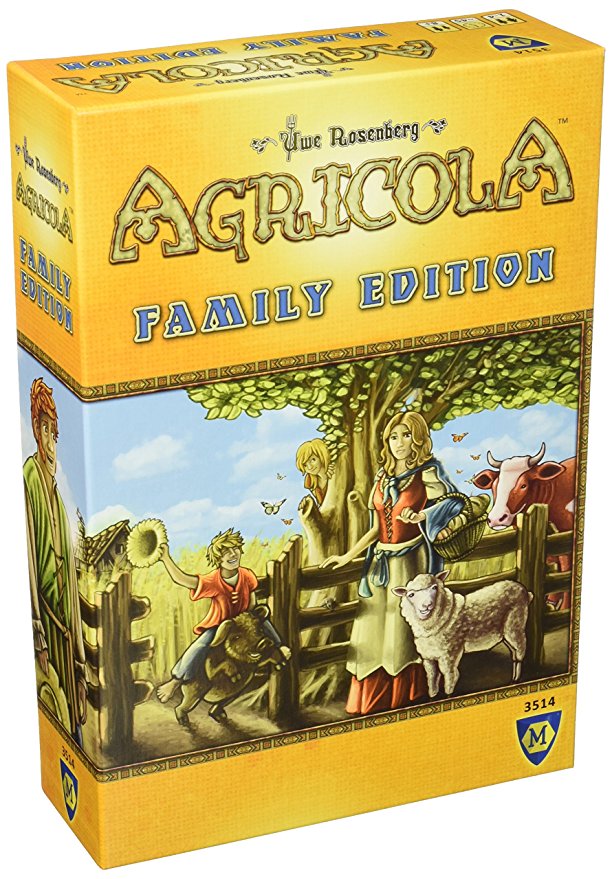 Topping the list for She Knows is Agricola. Blogger Nirupama loves the game because it has multiple ways to play including a family mode built for kids. In Agricola, you portion out your resources and grow your farm. You can find it here on Amazon.
5. Bears vs. Babies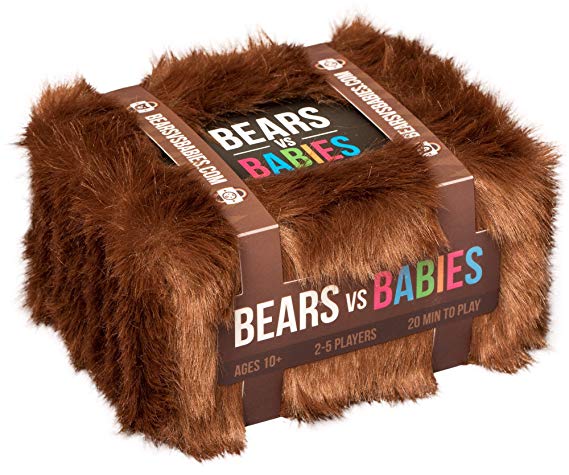 For everyone that loved the game Exploding Kittens, it's time to get Bears vs. Babies. According to IGN, it's made by the same people who made Exploding Kittens. You can find it here on Amazon.
6. Ticket to Ride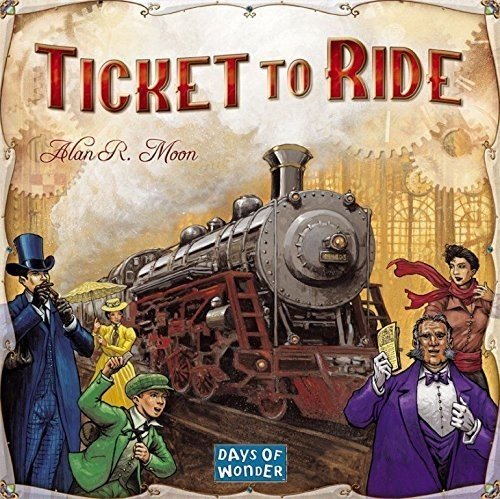 The genius of this game is that it's fun and challenging for kids and adults alike. As Board Game Quest explains, Ticket to Ride is a little like Rummy or Gin, so if you like those games, you'll like this one. You can find it here on Amazon.
7. Magic Maze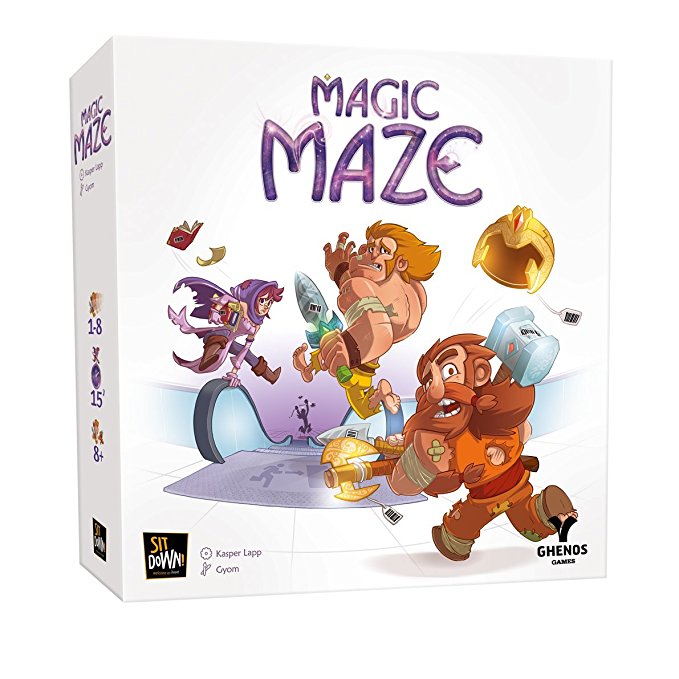 It's chaos at its finest with Magic Maze. Nerd Much says the game is all about communication, though you're not allowed to talk. The goal is to work together to gather supplies and achieve goals while not saying a word. You can find it here on Amazon.
Related Posts:
8. Photosynthesis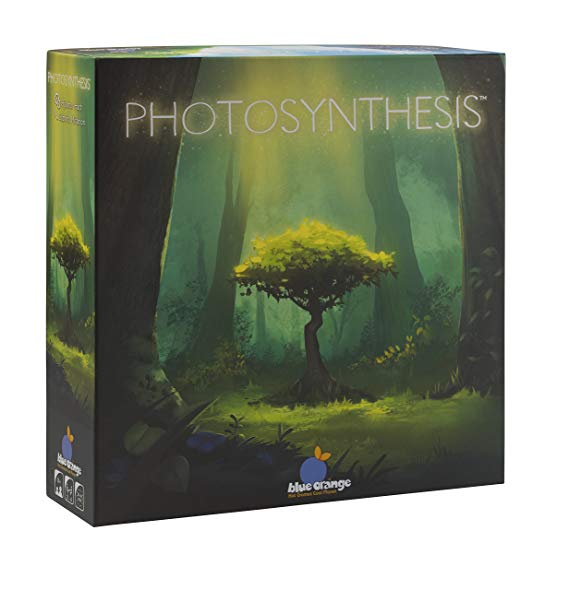 Popular Mechanics says the brilliance of Photosynthesis is in its simplicity. Plant a few trees and then help them grow. The bigger they are, the more likely you are to win. You can find it here on Amazon.
9. 7 Wonders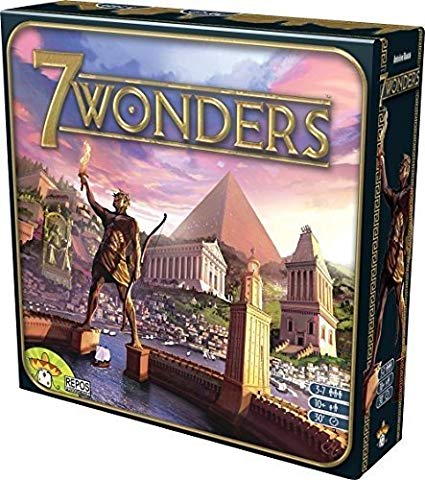 Board Game Geek files this under its All-Time Favorites so it's a safe bet for your board game loving friend. In 7 Wonders, you are the leader of one of the seven great cities of the Ancient World. Your job is to grow your city and prove your supremacy. You can find it here on Amazon.
10. Codenames: Pictures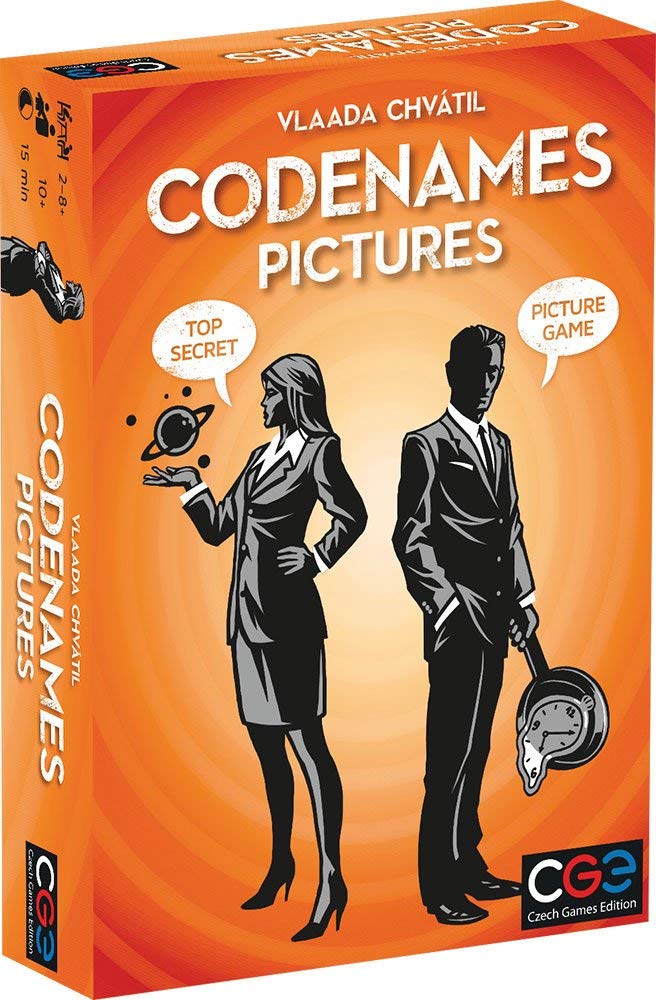 Board Game Family loves Codenames: Pictures even more than the original Codenames game. Codenames: Pictures is all about word association, deduction, and team play. You can find it here on Amazon.
11. Spontuneous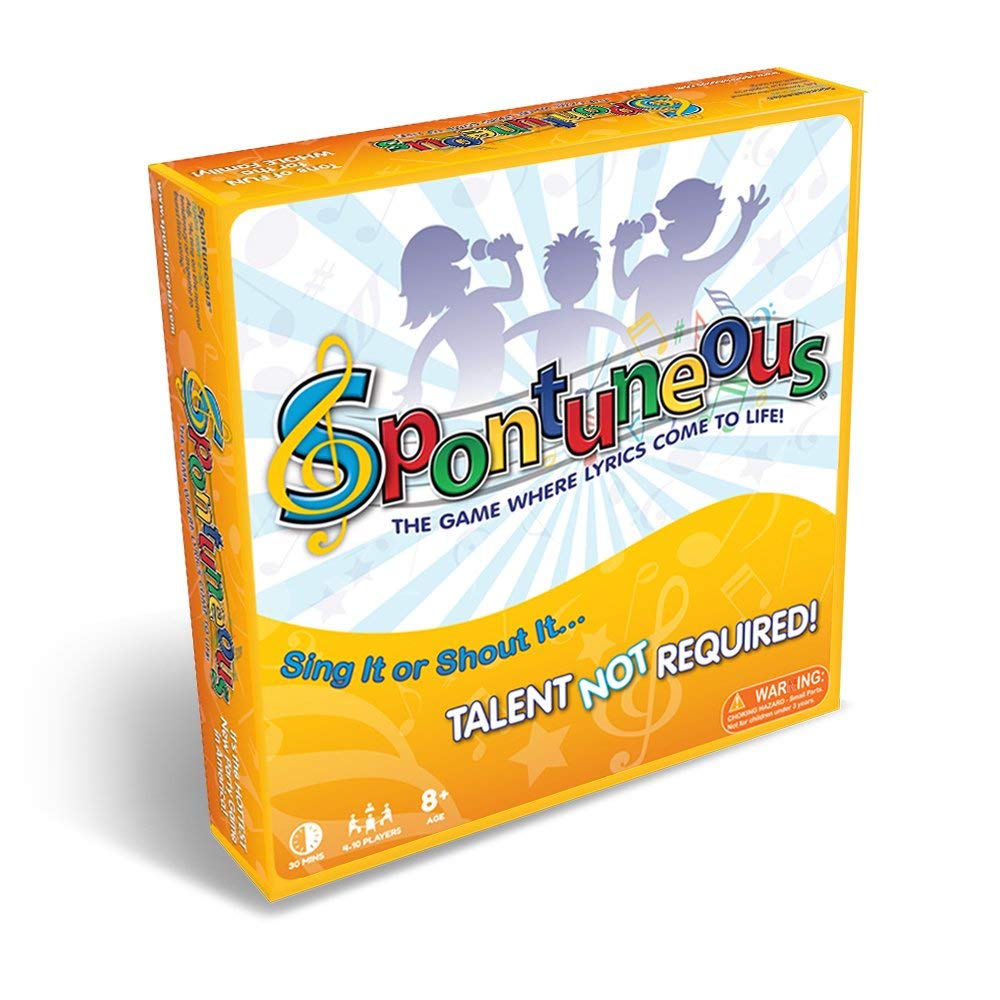 When you're looking for a party game, look no further than Spontuneous. The Spruce says it's easy to play. You say a trigger word and everyone else has to come up with a song that has the word in it. Then it's game on. You can find it here on Amazon.
12. Suspend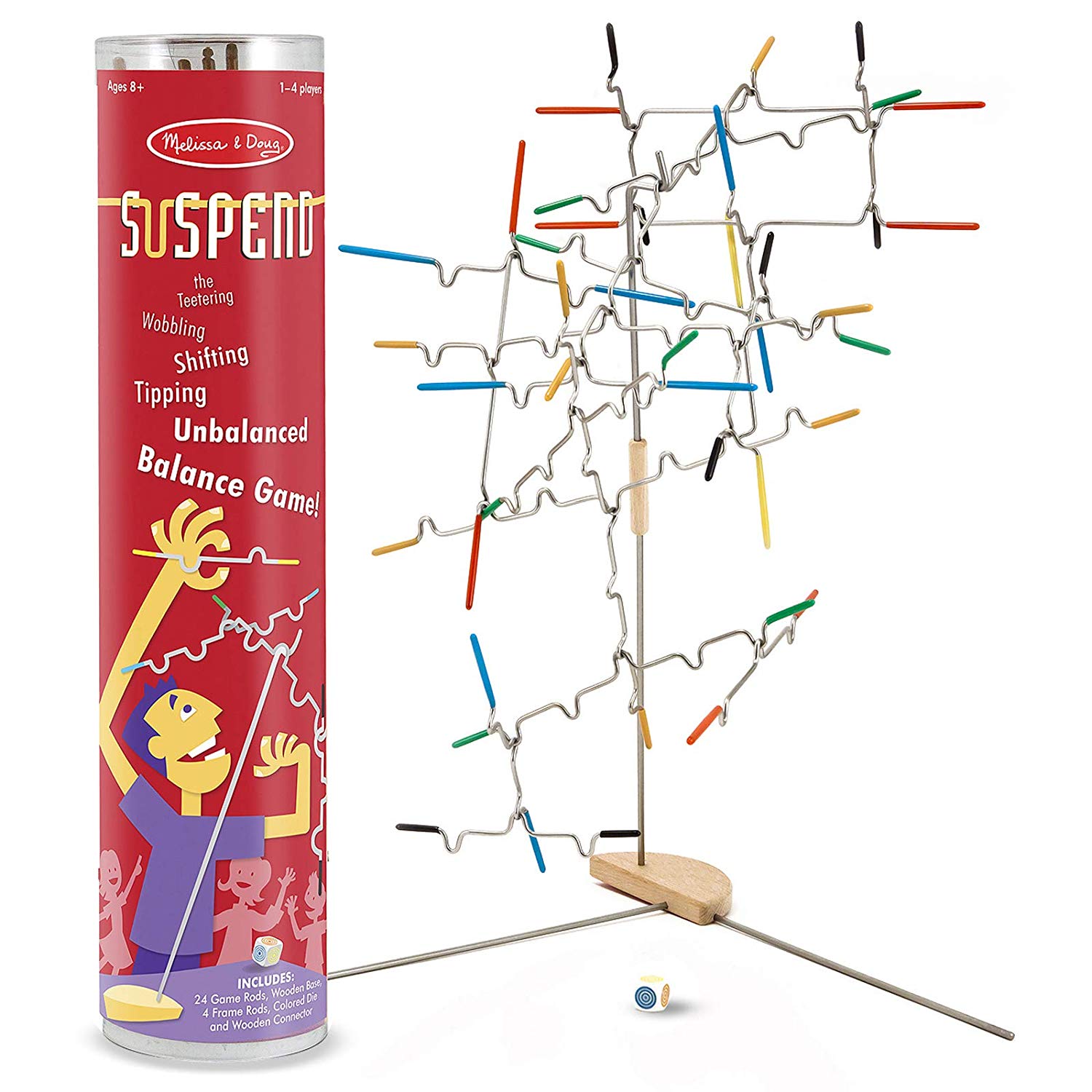 This game is one for the whole family. According to The Strategist, the difficulty and complexity of the game can change depending on the players. You can find it here on Amazon.
13. Splendor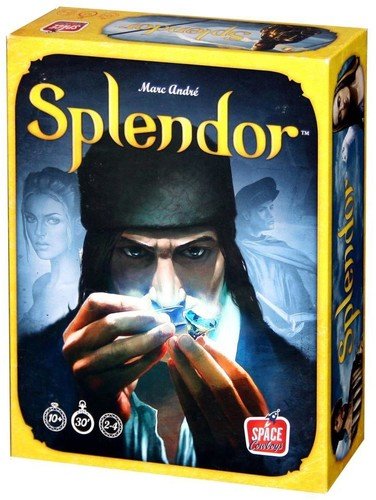 The Wire Cutter calls Splendor one of the best board games for beginners. It's a "Renaissance-themed, resource collecting game," that takes a short amount of time to learn. You can find it here on Amazon.
Bonus:  Millennial Monopoly – collect experiences not things!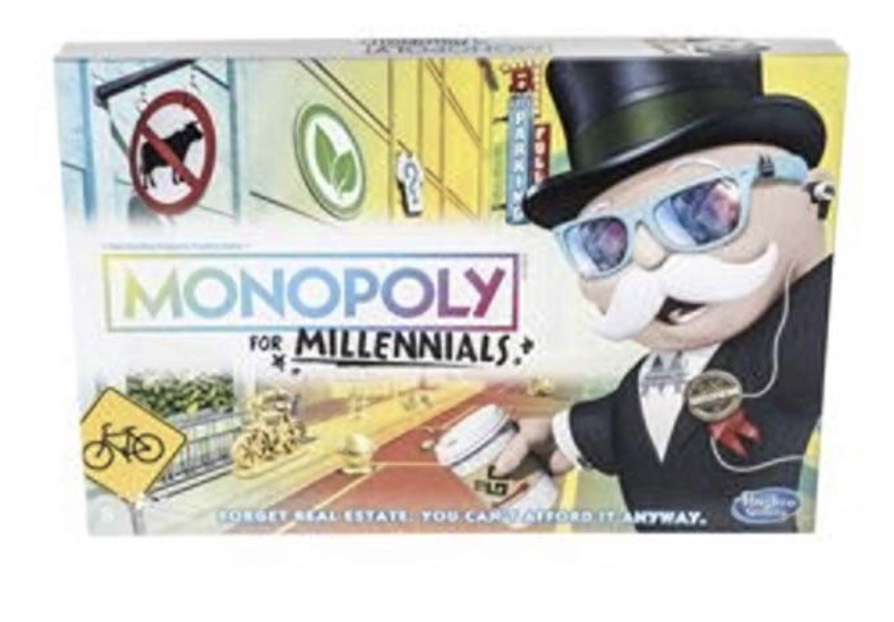 Apparently this game is super popular with millennials right now (age 20's to early 30's)!  My sister suggested we play it at our Friendsgiving we're co-hosting with friends and coworkers.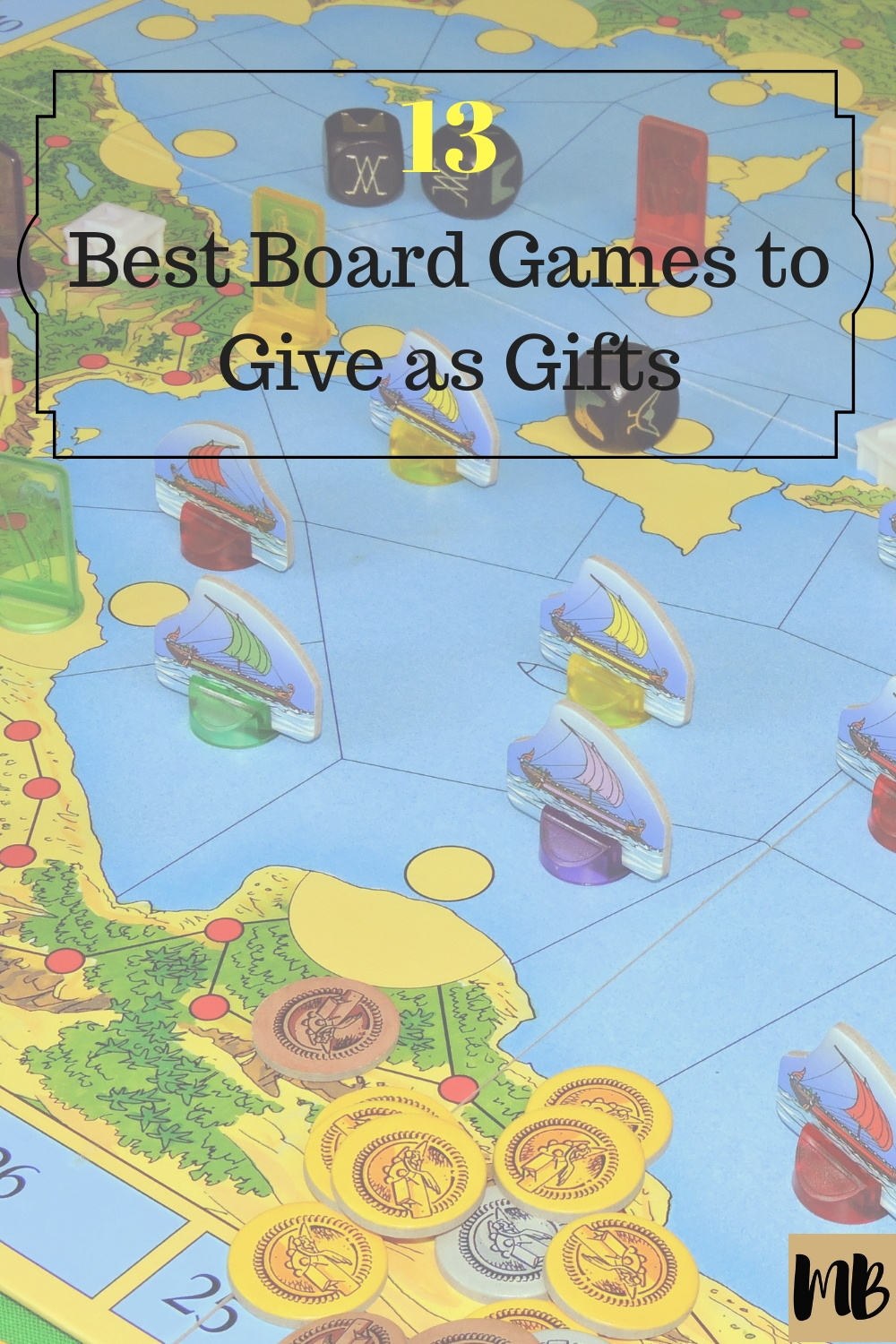 Related Posts:
What are your favorite board games to give as gifts?

Erika is a freelance writer with big money goals. She tracks her progress towards her goals with the free mobile app
Personal Capital
.

Latest posts by Erike Towne