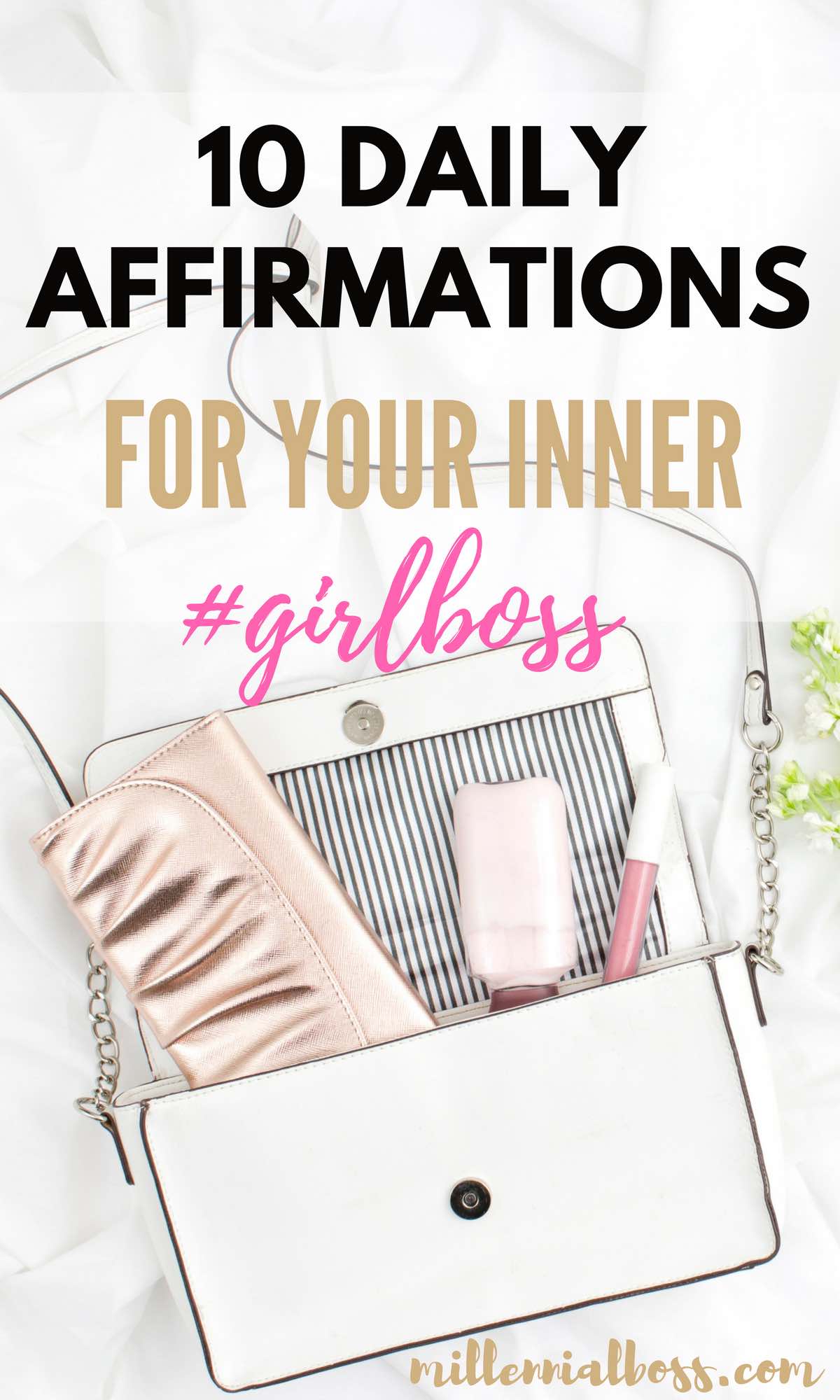 Daily self-affirmations have totally become a thing. 
My Pinterest and Instagram accounts are blowing up with these positive messages.
I like to think that they work but I can't really be sure.
A new Carnegie Mellon study seems to say they do (with a small caveat).
"There is evidence that self-affirmation can protect against the damaging effects of stress on problem-solving performance." – Psychology Today
The caveat is that persons with low self esteem can actually feel worse when they repeat self-affirmations.
They don't believe that the statement is true and by saying it out loud, they actually strengthen their own negative image of themselves.
Ruh-oh.
For the majority of us though, these positive statements can help us achieve great things.
I mean, repeating "Girl Power" nonstop during my childhood had to have some sort of positive-effect on me, right?
For an explanation of why affirmations work, check out this video by Denise Walsh who explains how affirmations can rewire your brain:
It's hard to deny that there are any drawbacks to daily affirmations, which means you should at least give them a try!
In this post, I share 10 daily affirmations that you can repeat to yourself to stay inspired and encouraged about your wealth, health, and love life.
I deserve to be well paid for my skills and knowledge.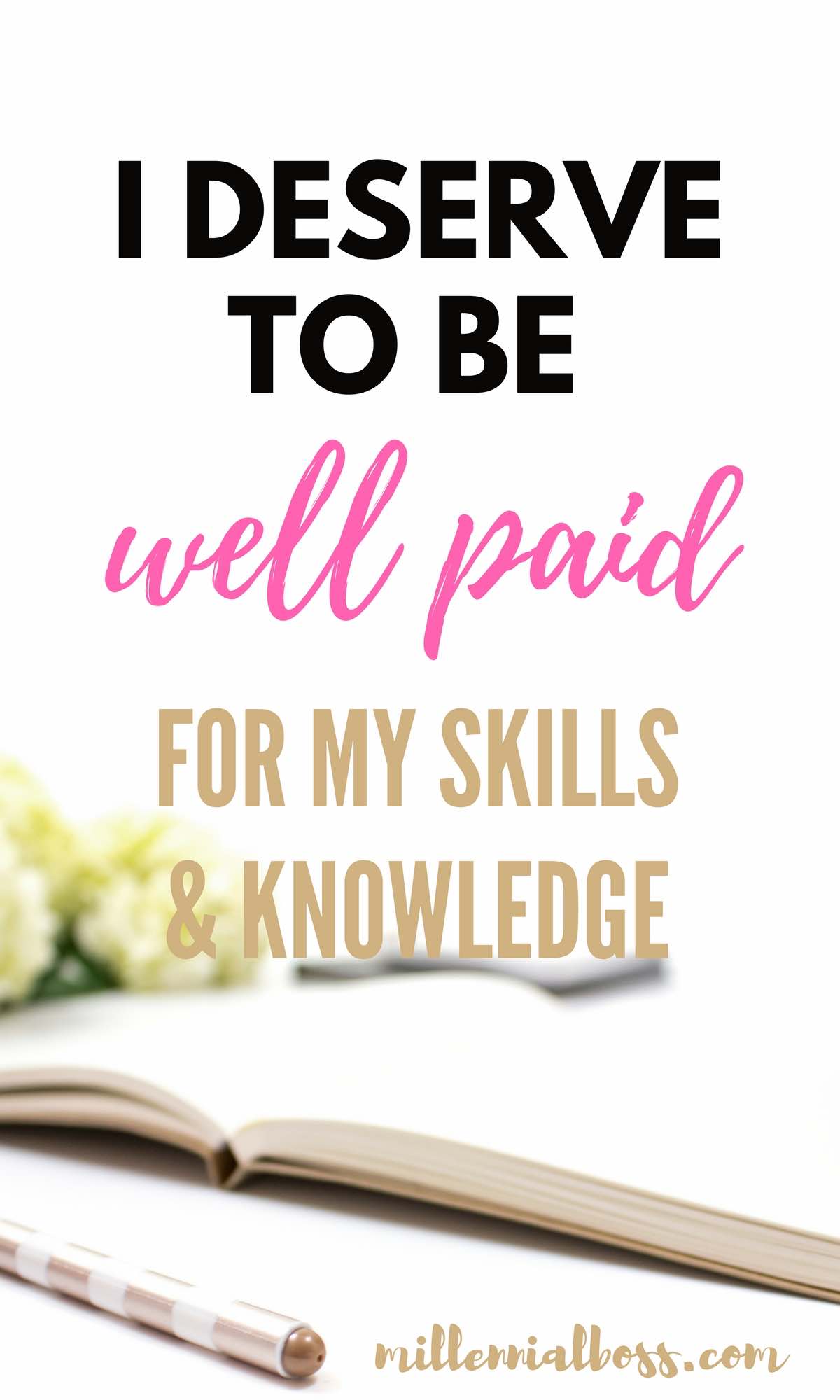 I am worth of health, wealth, and love.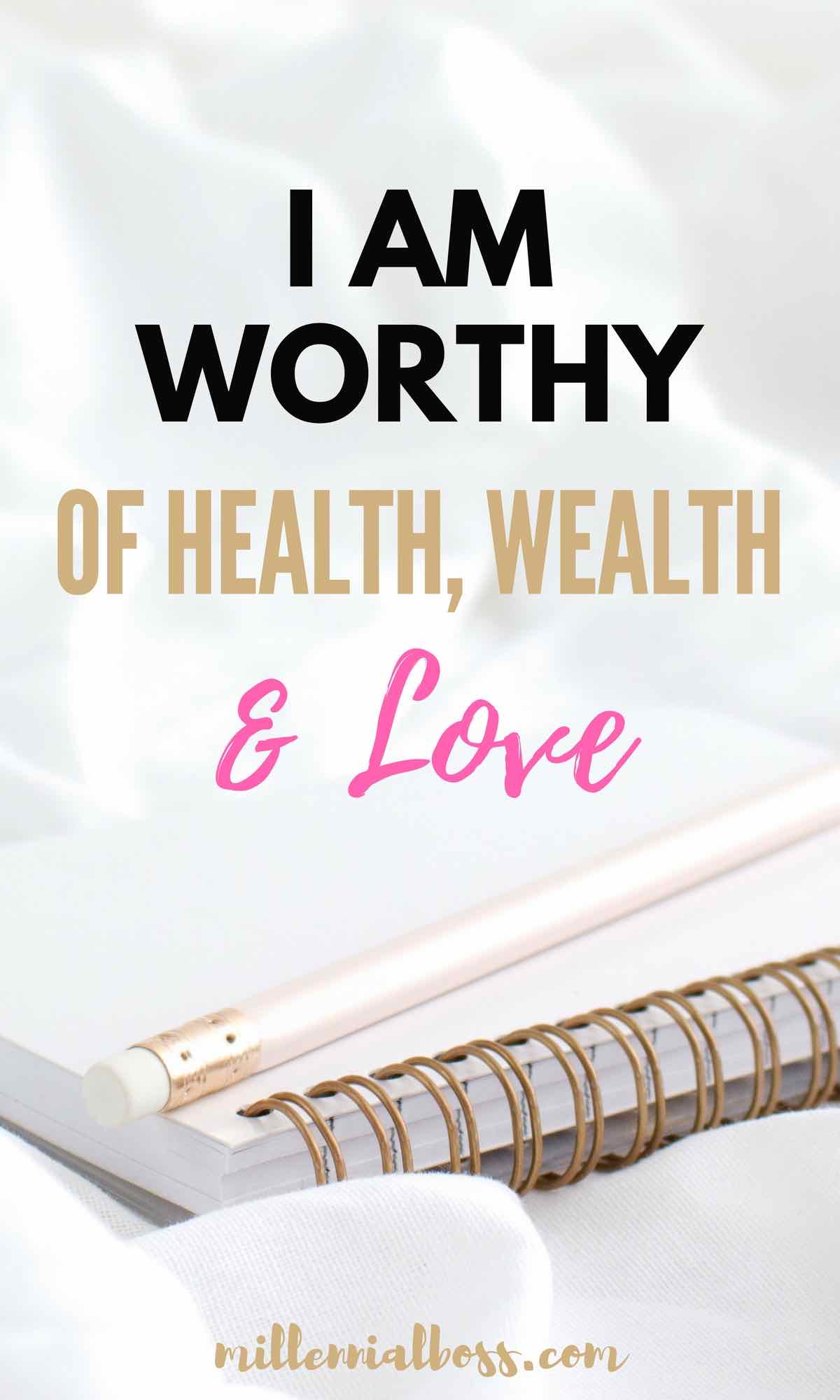 I am wealthy and prosperous in all areas of my life.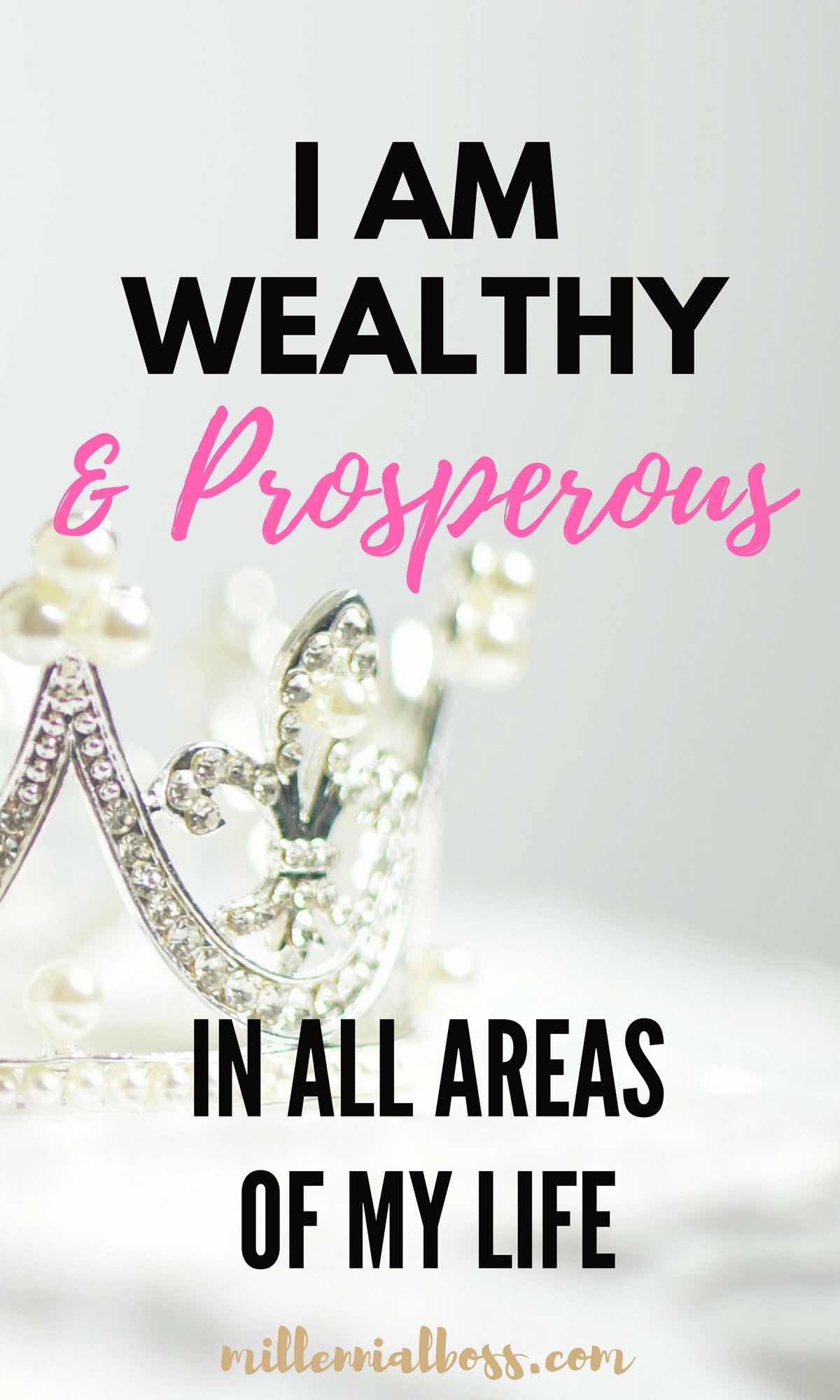 Daily Affirmations in Music
20 years after the Spice Girls, we still have plenty of self-affirming musical inspiration.
Think about these popular song lyrics.
"I am the champion and you're going to hear me roar" – Katie Perry
"I'm worth it" – Fifth Harmony
"I'm sexy and I know it " – LMFAO
From rap to hip-hop to pop, we have self-affirmations popping up all over music.
Some have started to call it the "music for the selfie generation."
Unfortunately, some guy wrote an article about how this style of "selfie pop" music is self-absorbed and particularly a theme among female artists.
Not true.
I can think of plenty of examples of male-artist braggadocio.
"I believe I can fly" – R. Kelly
"I got moves like Jagger" – Maroon 5
Anything Kanye West said ever
Related Article: 15 Girl Boss Quotes & The Girls Who Inspire Them
I am grateful for everything in my life.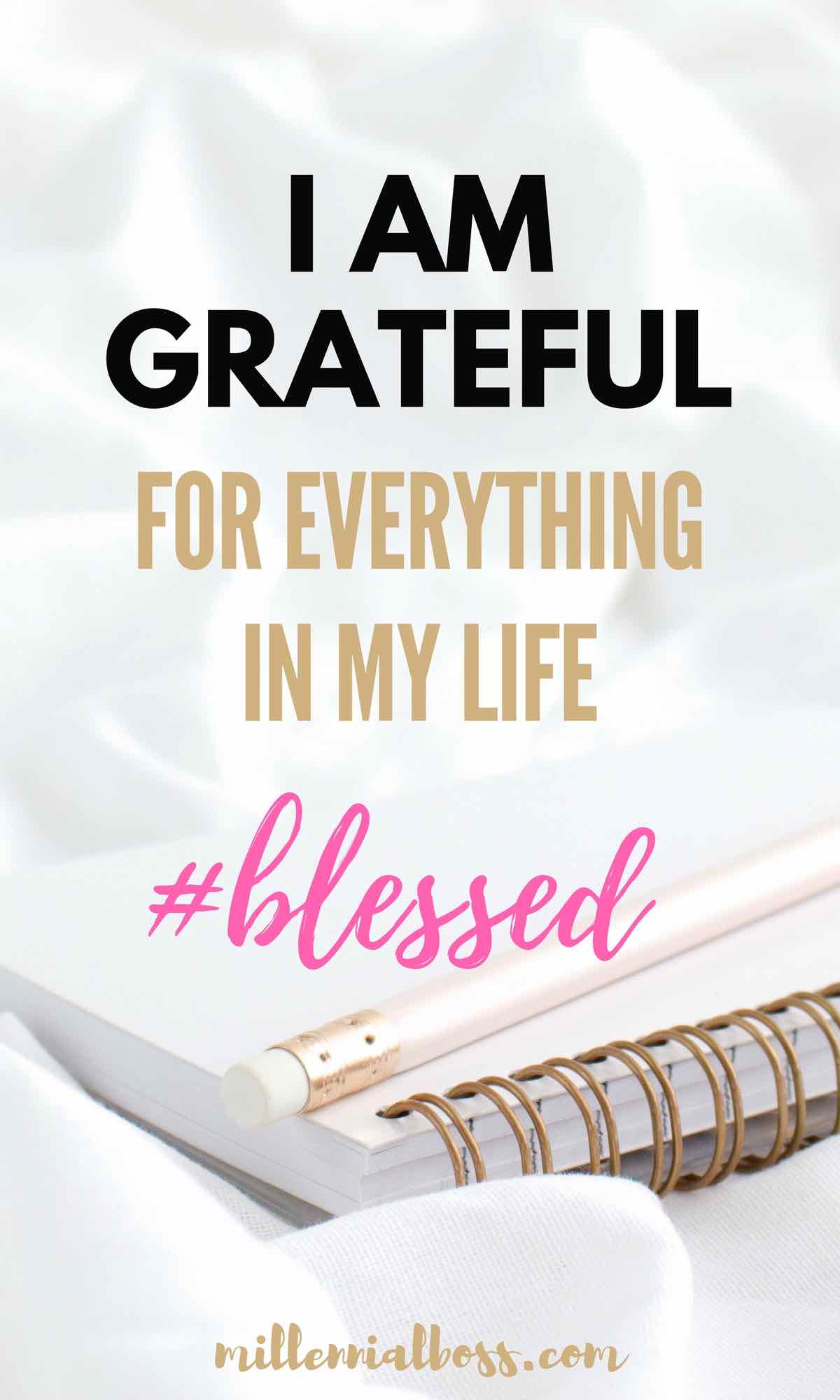 Daily Money Affirmations
As a female entrepreneur, I've noticed that money affirmations have become a thing too.
I follow a few #bossbabes on Instagram and thus, I am treated to some daily money self-love.
I am the master of my wealth.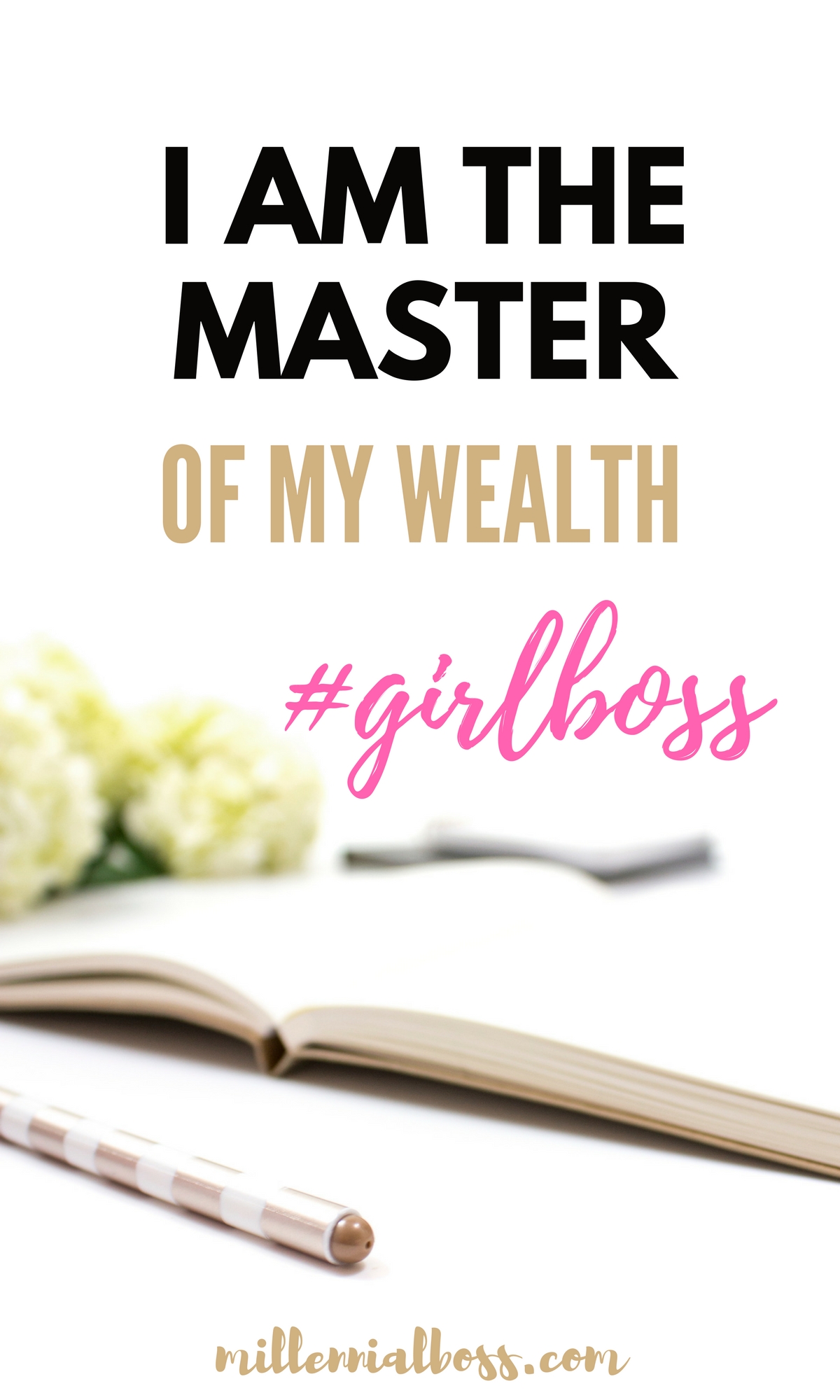 I enjoy multiple streams of passive income.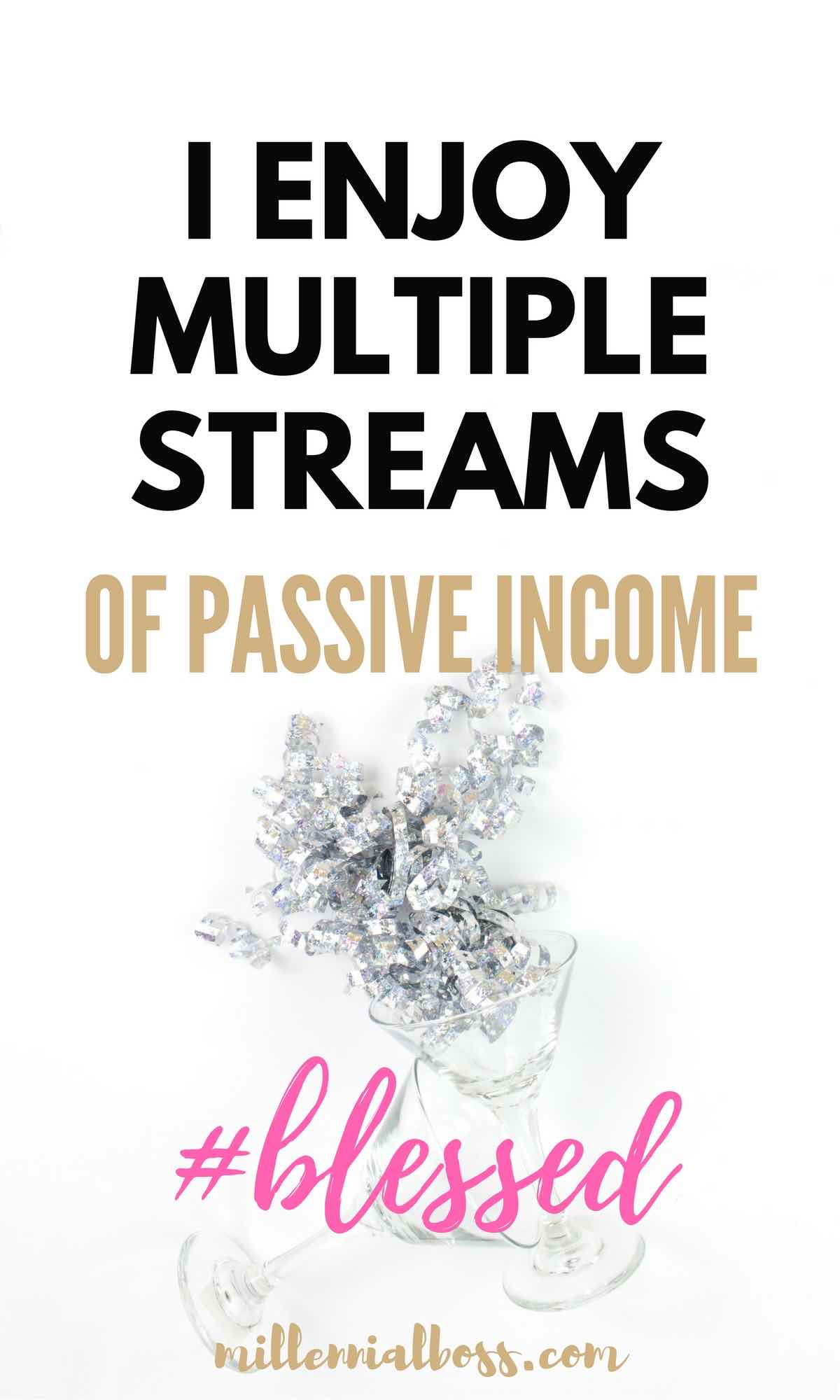 I am a magnet for money. Prosperity is drawn to me.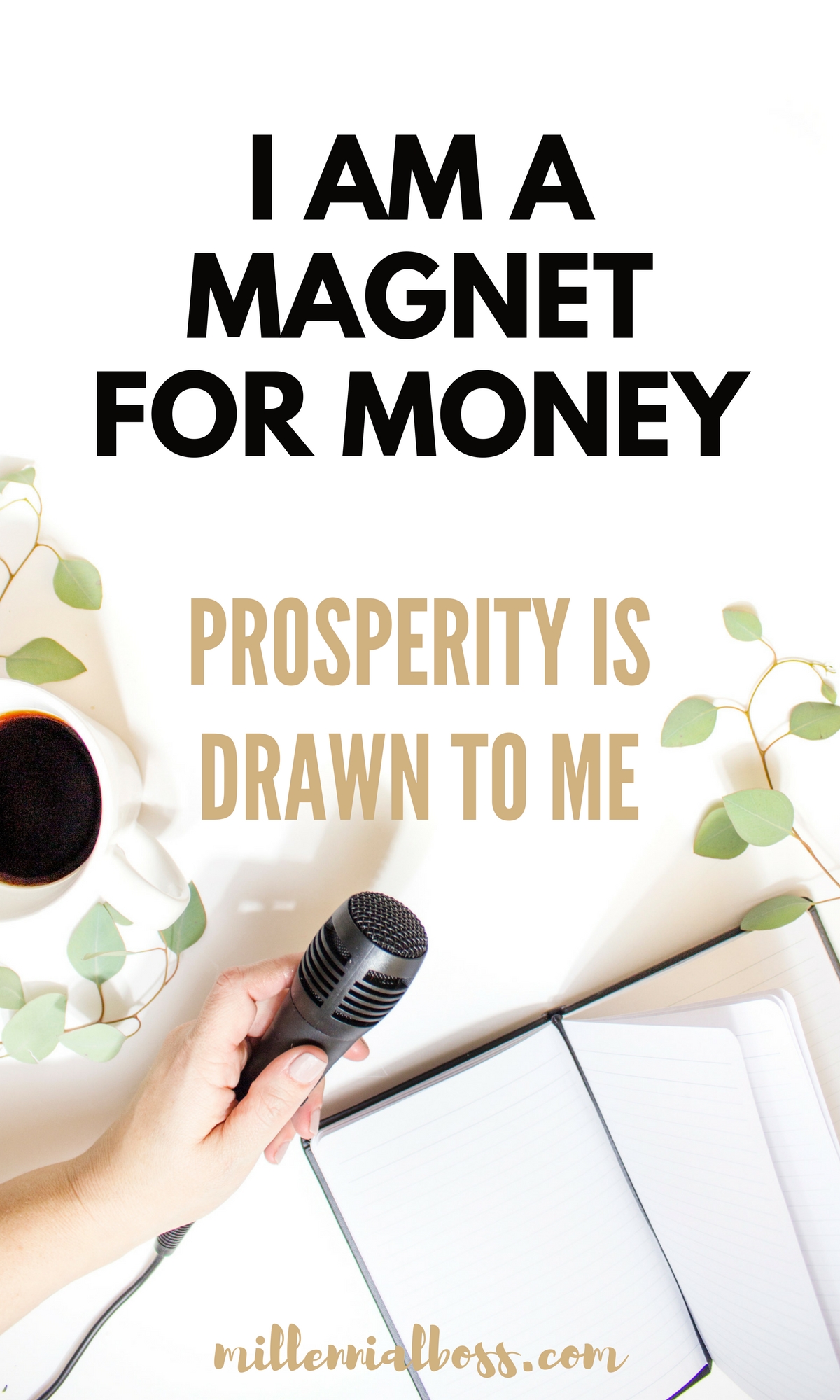 I allow more money into my life.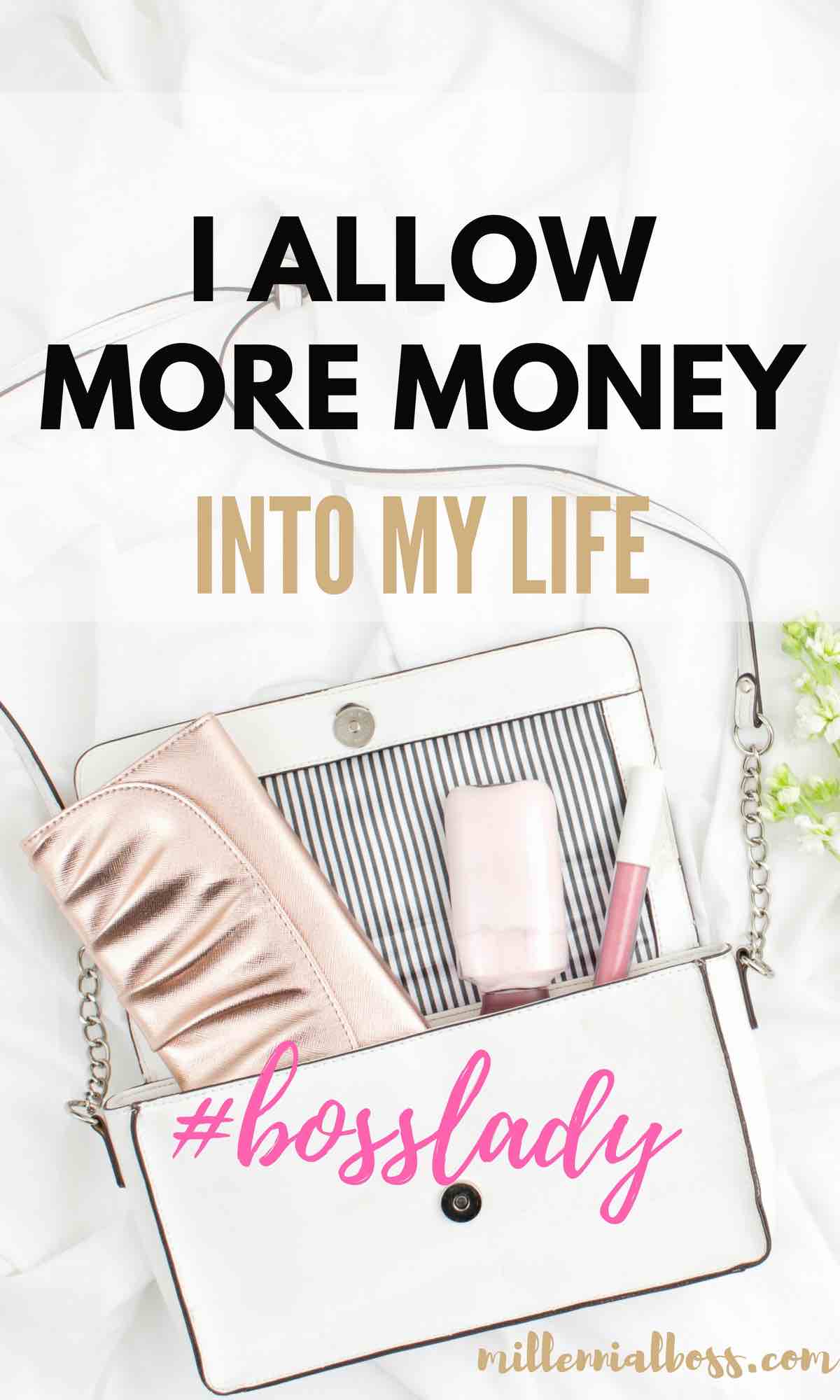 (PS – If you want to create your own images like these ones, check out SC Stockshop and Ivory Mix  for the best, beautiful stock photos.  You'll receive 10-25% off your first order).
At first I felt a little strange repeating phrases such as, "I am a money magnet" or "I am open and receptive to all the wealth that is in the universe" (LOL) but I've since gotten use to it.
I kind of like the idea of money affirmations now.
Sometimes the fun things in life are a little wacky.
I did pay off $89,000 of debt recently. Maybe they're working? 😉
Related Article: 28 Ways To Improve Your Finances This Year
I'm going to start providing daily affirmations for my Instagram followers.
If you want to give daily affirmations a try, follow me on Instagram, @Millennialboss.
Success, money, and happiness comes easily to me.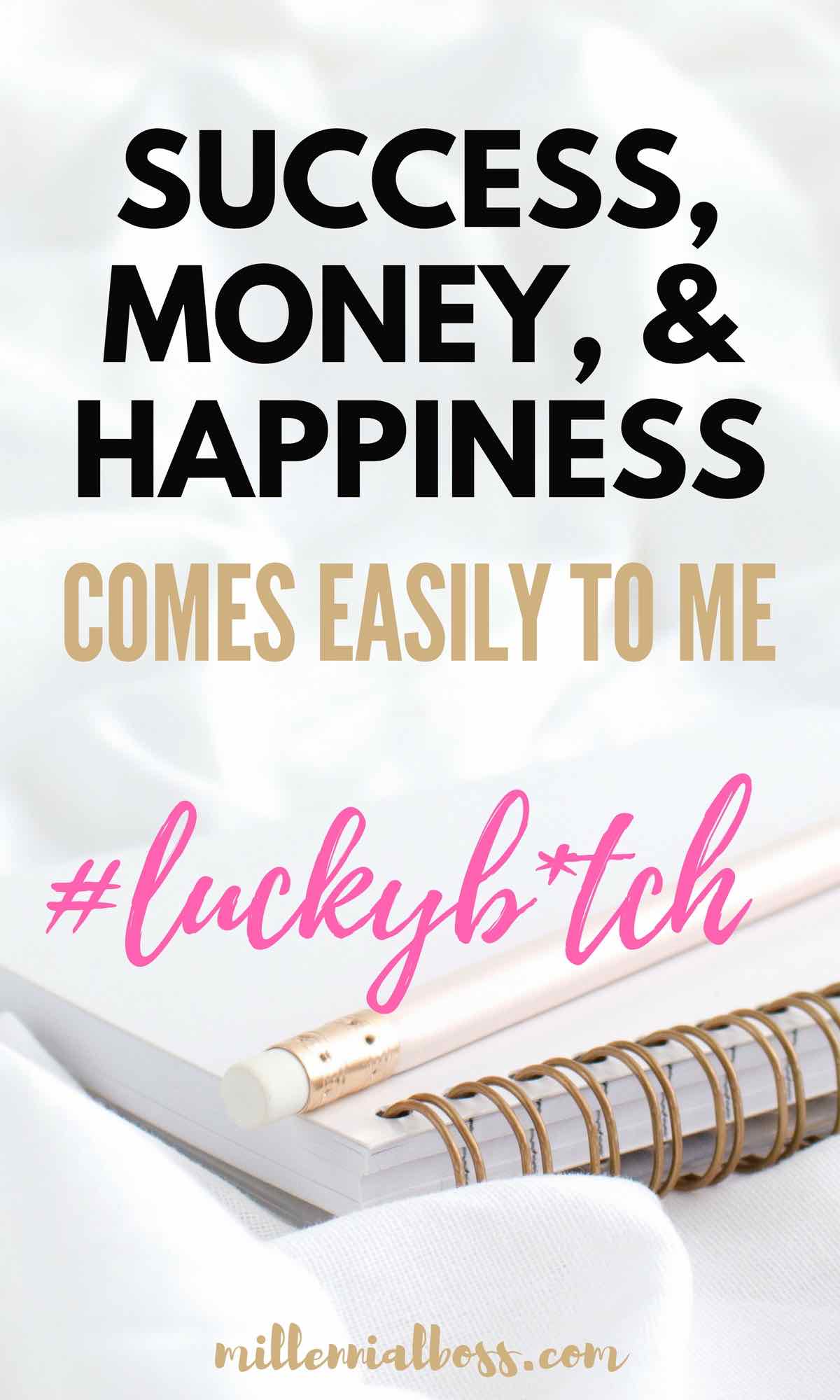 My mind is focused on achieving wealth.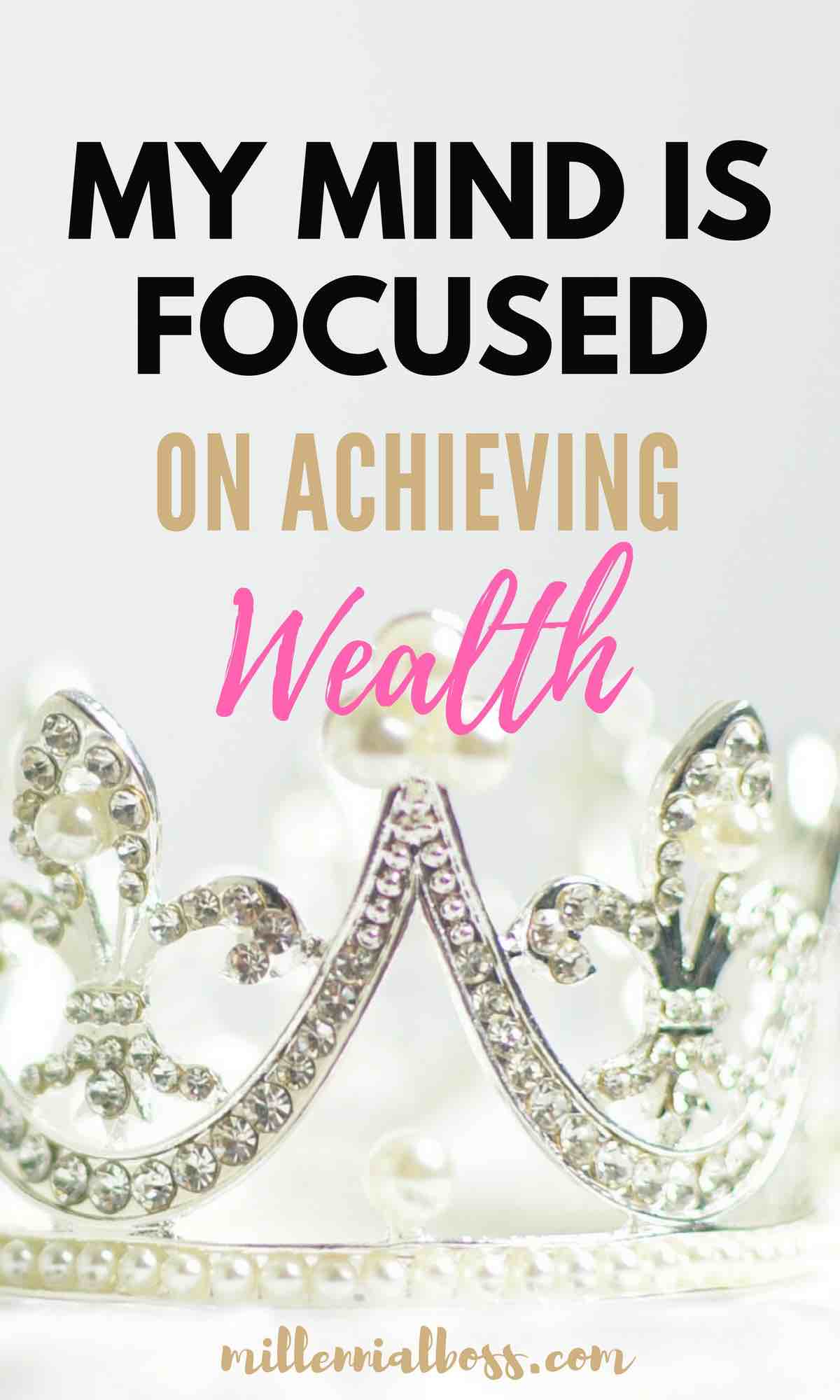 What do you think? Do daily affirmations get you pumped up? Or do you think they're crazy?
J paid off nearly $100k of debt and is on her way to financial independence. She hosts a
Podcast
and is obsessed with tracking her money saved via the free app
Personal Capital
(although she won't tell you what it is). She loves her dog and drinks iced coffee year round. She also is the creator of
The Side Hustle Course
where she teaches people how to sell printables on Etsy and blog.
Latest posts by Millennial Boss