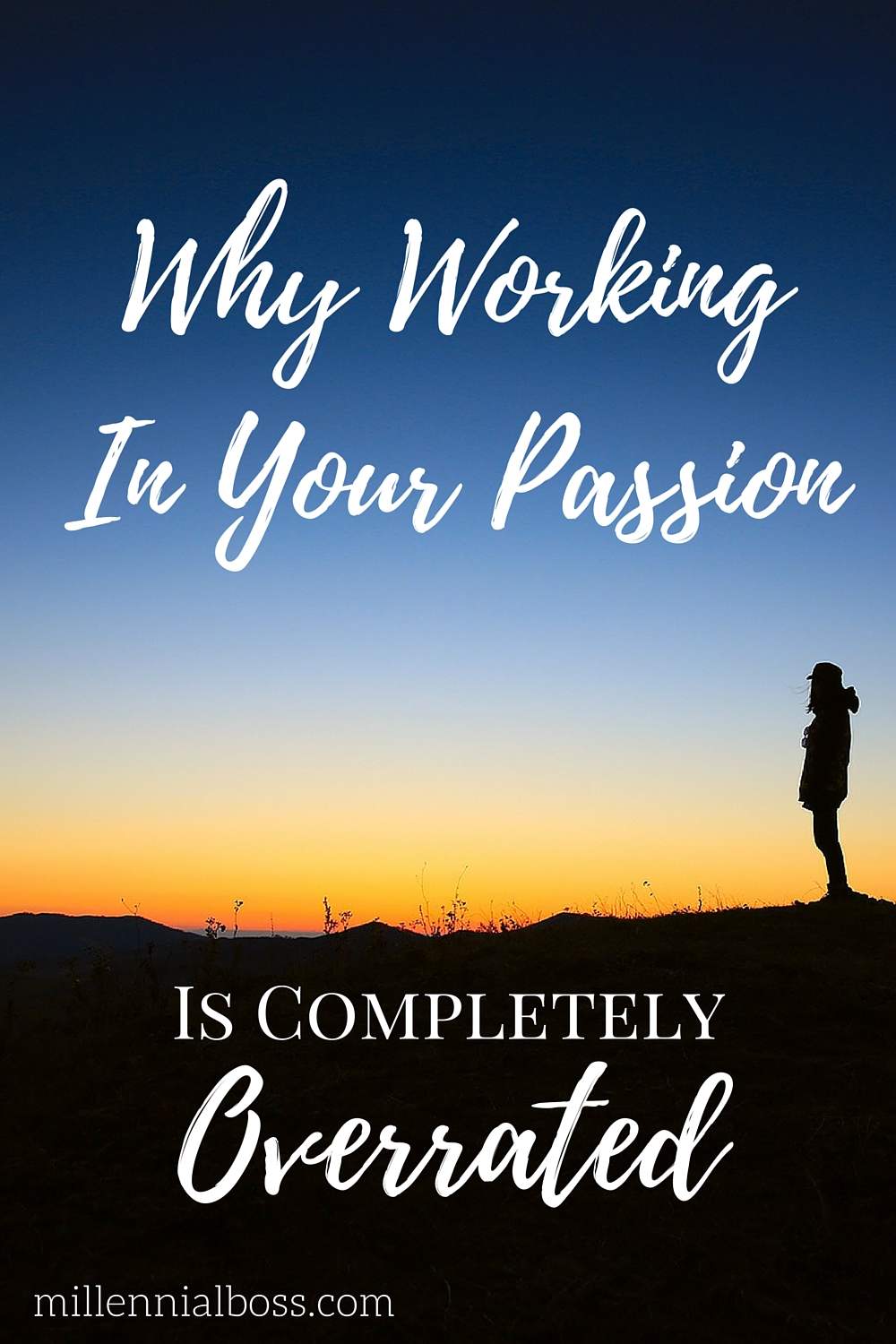 Series: The 5 Things No One Tells You About Work That Are Critical to Success.
Stop wasting time finding your passion
I grew up hearing that I should find my passion and pursue a career that I loved. I'm sure many of you received similar advice. When you love what you do, it never feels like work. Do what you love and you'll never work a day in your life! Sound familiar?
For me, finding my passion was easier said than done. At 18, I had no idea what I wanted to do.
I read books, I searched online, I talked to people in different fields. I took tests such as the popular "What Color is Your Parachute?" test.
None of these pursuits brought me any closer to understanding what it was I actually wanted to do.
I decided to kick off freshman year of college by taking pre-med classes. I knew I wanted to be successful and doctors were successful. Plus, the T.V. show House was very popular when I was entering college and it made being a doctor look pretty cool.
That quickly changed however when I worked at a hospital one summer and didn't love it like I hoped I would.
I then started taking political science classes which I seemed to enjoy much more than the pre-med classes. I made the leap and switched my major from biology to political science. It was fun learning about the world and other cultures. I learned different languages and studied abroad.
One summer I landed an internship in Washington, D.C.. Working around Capitol Hill was exciting but I quickly learned that politics weren't my passion either. I was bummed but still had time to figure things out. College was only half way through at that point.
I kept my major as political science but started to take more law courses. Maybe I could use my political science degree to go to law school. I interned at a non-profit and worked as a paralegal.
Some of the lawyers I worked with strongly encouraged me not to go to law school. They confessed that they were in massive amounts of debt and they didn't seem happy. I met other lawyers who also strongly dissuaded me from pursuing the profession. I eventually abandoned the law school plan too.
By the time I graduated college, I was depressed and felt disappointed in myself. I had tried out three different careers by that point and none made me feel like I thought I was supposed to feel about a career. I hadn't found my passion!
I kept thinking that someday I would find my passion and everyone around me kept encouraging me to keep looking for it. I was lost.
You don't need to work in your passion to be successful
Fast forward five years later and I still don't work in my passion – and I'm OK with that.
In fact, I'm thrilled. I work with cool people on interesting projects and feel financially secure.
I paid off $90,000 of debt and am now building my freedom fund to pursue my passions of travel, fitness, and the outdoors.
I did all of this by coming to the realization that work is work.
Once I got over the romantic notion that everyone should work in their passion, I picked a solid career and focused on moving up quickly.
I've accepted that my work doesn't always light me up and excite me. Work sometimes means spreadsheets, it means learning everything about topics that don't really interest me so that I can become an expert, it means occasional late nights, status meetings, and performance reviews. It means putting extra effort into the exact right places so that I can get ahead.
In hindsight, I wasted years of valuable time trying to find my passion when I could have been been building a strong resume and skill set that would have helped me move up more quickly in my field.
Instead, I have a resume of disconnected experiences that I've had to explain to recruiters and hiring managers.
I've learned to sell my unique background but it wasn't the easiest path I could have taken.
Overall, I don't regret not working in my passion at all. My happiness comes from family, friends, and new experiences.
Readers, what do you think about working in your passion? Is it overrated or something that should be pursued?
Save
Save
Save
Save
J paid off nearly $100k of debt and is on her way to financial independence. She hosts a
Podcast
and is obsessed with tracking her money saved via the free app
Personal Capital
(although she won't tell you what it is). She loves her dog and drinks iced coffee year round. She also is the creator of
The Side Hustle Course
where she teaches people how to sell printables on Etsy and blog.
Latest posts by Millennial Boss