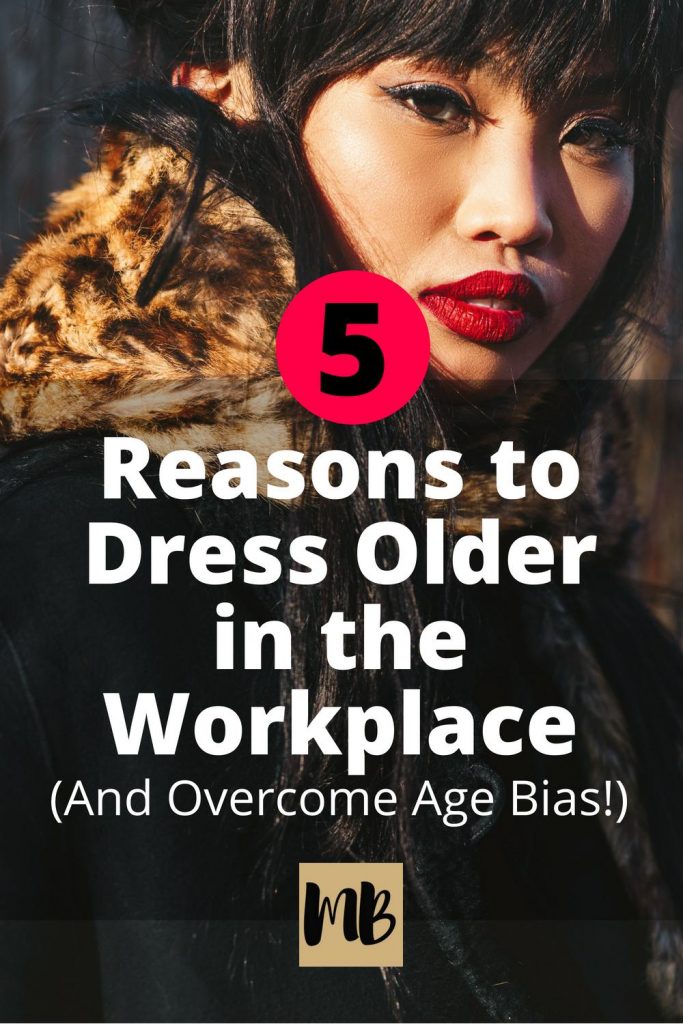 Did you ever hear the phrase dress for the job you want and not the job you have?
Even if everyday in your office is casual Friday, there are benefits to dressing slightly better than those around you.
Don't Wear Jeans to Work
..If you want to present yourself as older
You may be insecure that you're the youngest person in the office.
You might even want to "hide" your age because you don't want anyone to doubt your capabilities or put a ceiling on what you can accomplish.
Dressing better might make your coworkers perceive you as older.
..If you don't want to stop moving up
Presenting yourself as older can help you secure promotions and career advancement opportunities based on performance and not years experience.
.. If you want to avoid age bias
You may be treated differently once management discovers your true age.
Your age may completely change someone's perception of you.
Dress and present yourself as older to avoid bias as much as possible.

..If you want to stand out from your peers
This one is huge.  Every employee wants and thinks they deserve to get promoted to the next level faster than their peers. If you want to do that, you have to stand out from your peers in all ways – one of them being dress.
The attitude of "everyone else in this office wears jeans so why can't I?" will not get you promoted or moving up more quickly than "everyone else."
If everyone in your office dresses casual, you hit the jackpot.  It's much easier to stand out by dressing nicer when everyone else is dressing casual. If your office is more formal, it may be a bit more difficult to stand out but it's worth it.
..If you want more money
There are many people who start dressing better and then go on to make more money.
Internet guru Neil Patel claims he went on to earn $500,000 more a year by simply dressing better.
Dressing older whether during a job search or just everyday could greatly increase your income.
How to (NOT) Make Yourself Look Older in the Office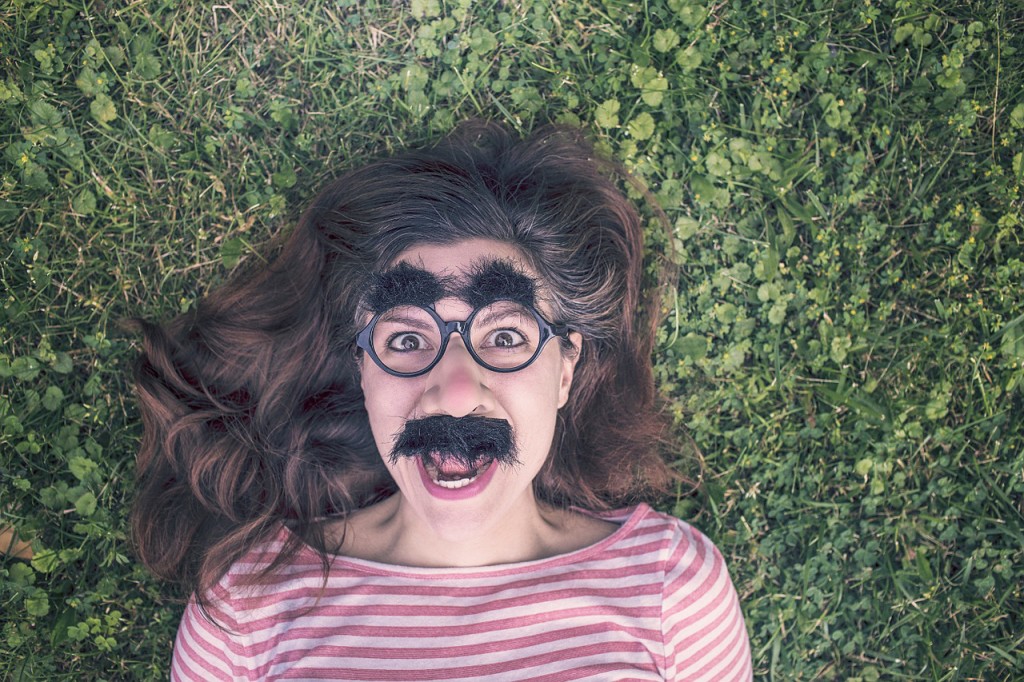 Don't Wear Distracting Clothing
If your 40-year-old coworker wears a jersey he looks 40. If you wear a jersey, you look 16.
Regardless of gender or age, wearing clothing that stands out for the wrong reasons is not good.
The world we are living in is not nice. People will notice and judge you based on your appearance.
Avoid potential judgement and ceilings in your career by dressing better.
Don't Discuss Immature Things
Relate to your older coworkers and keep up the mature conversation when you are talking with coworkers your own age.
You want your coworkers to respect you.
Peer approval and respect is a key component to moving up.
If you present yourself as a hot mess, you won't earn their respect.
Don't Hide What You Don't Know
Young employees who want to look older often try to hide their lack of experience by not asking for help.
They are afraid to expose how much they don't know.
This approach actually does the opposite and makes them look younger.
It's OK to not know everything.
In fact, asking a coworker or direct report for their opinion makes them feel good and makes you look good in the process.
This piece of advice is especially important for young managers.
Inexperienced managers are often afraid to reveal that their direct reports know more than them about something and try to "hide it" in a way that backfires and makes the team lose faith in their leader.
Related: Advice for First Time People Managers

Don't Do Everything Solo
Young employees often make themselves look younger by trying to do everything on their own. Utilize the strength of your team or coworkers to achieve better results.
Give your coworkers credit when they help you out too! A little public praise will go a long way in relationship building.
Don't be so competitive and insecure that you forget to build up your peers.
Readers, how do you make yourself look older in the workplace? Do you feel there is value in doing so?
J paid off nearly $100k of debt and is on her way to financial independence. She hosts a
Podcast
and is obsessed with tracking her money saved via the free app
Personal Capital
(although she won't tell you what it is). She loves her dog and drinks iced coffee year round. She also is the creator of
The Side Hustle Course
where she teaches people how to sell printables on Etsy and blog.
Latest posts by Millennial Boss